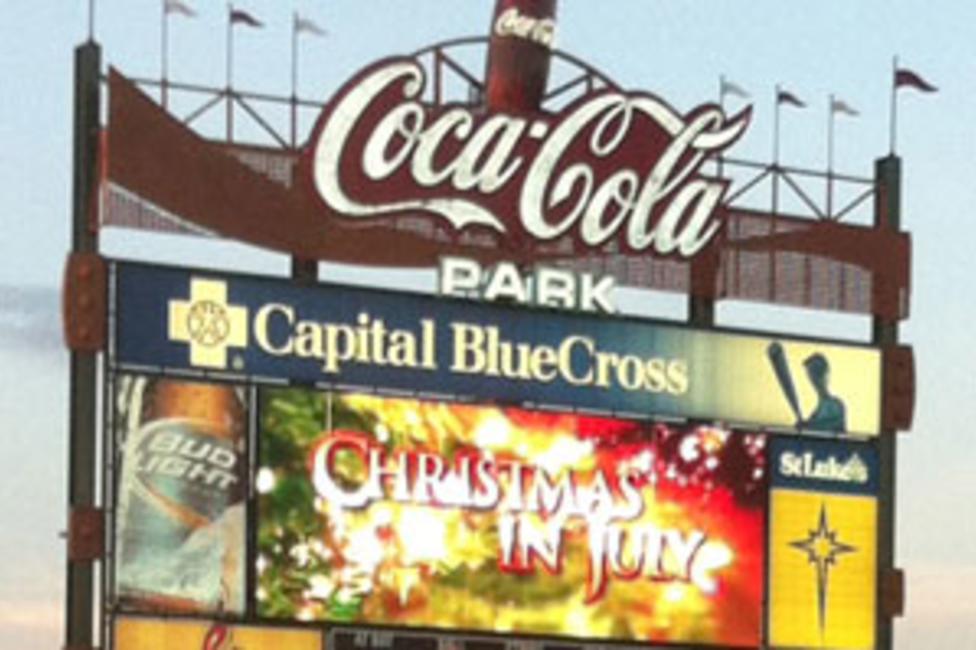 By Jillian Bevacqua, Blogger
Before last week, I'd never sat in the stands at the Lehigh Valley's Coca Cola Park. I'd only been on the field.
My four years at Muhlenberg College brought me to the Lehigh Valley IronPigs' home stadium every year for the Walk to Defeat ALS, where my friends and I circled the parking lots, stadium and even paced through the outfield. When given the opportunity last week to attend an actual IronPigs game, I jumped at the chance to see the stadium in it's full, Triple-A team glory.
My boyfriend and I arrived shortly before the first pitch. The Lehigh Valley Health Network, who was giving away free snow globes at the entrance, sponsored the July 25th evening game. Festive, we thought, as were the red and green streamers and staff wearing what can only be described as sleeveless "ugly Christmas sweaters." That's when it clicked: the IronPigs were celebrating Christmas in July!
The festivities continued to grow as we took our seats. Not only was Santa Claus wandering the stands, (he was rather skinny, but we assumed his milk and cookie intake is less in the summer,) but the IronPigs wore custom-made uniforms in his likeness. The Santa-inspired jerseys were auctioned off during the game to benefit Dreams Come True.
Christmas in July continued with holiday-themed games between innings and clips from classics like "The Grinch" and "Rudolph" playing on the big screen.  The biggest surprise to an Iron Pigs newbie like me, however, was the level of interactivity between fans and the field.
Fans united against the rival team's "Strikeout Batter of the Game," who awarded us coupons to local restaurants by failing to get on base. The IronPigs' "RBI Player of the Day" had us all chanting for Wawa coupons. Children took to the field between innings to dance with FeFe and FeRROUS, the IronPigs mascots.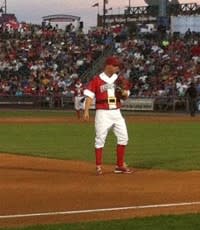 Food at Coca Cola Park is nothing to sneeze at, either. Our French fries and cinnamon roasted cashews, purchased in part with the $2 food vouchers included with our $10 tickets, were addictive and delicious. Avid fans can even order food from their seats using the Bypass Lane App, which allows users to pre-order food from places like the Lunch Pail Grill and receive a text message when it's ready.
So as it turned out, my first IronPigs game turned into my first celebration of Christmas in July. From singing along with the Snow Miser to cheering on the Pigs in Santa suits, I have to say the experience might have topped the major leagues. When was the last time you saw the Phillies don elf costumes, anyway?
About the Author
Jillian Bevacqua is a local freelance writer whose work includes articles for New York Magazine, The Morning Call, and Thought Catalog. Her portfolio and contact information are available at www.jillianbevacqua.com.