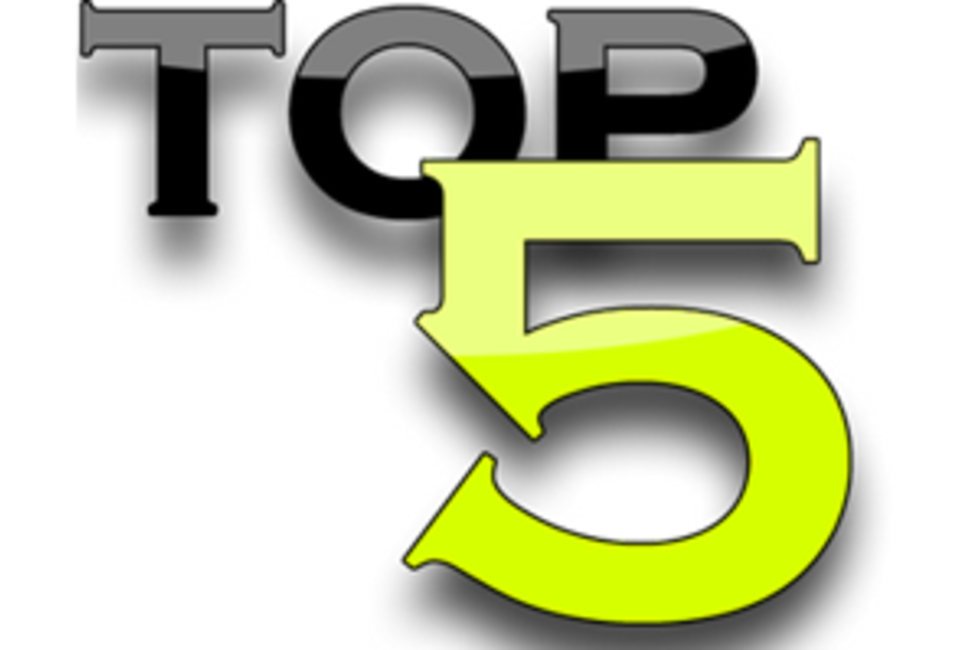 Here at Discover Lehigh Valley, our bloggers love to post "Top 5" lists. Being relatively new to the organization (entering my 20th month), I've scanned through the 30 pages of blogs since my hiring to come up with my own top five list.
My list highlights my top blogs featuring my colleague's (both past and present) "Top 5" blogs. In the aftermath of hurricane Sandy some of these oldies, but goodies might actually offer some relief. Without further ado here goes.
5. Dating back to February 3, 2012 Jason writes about the "Top 5 Things To Do if you don't want to watch the Superbowl." I personally wouldn't miss the superbowl, but he brings up some pretty good alternatives.
4. With the storm causing havoc for most, we all know most "moms" pick up the slack. This list might come in handy now, although Kim wrote it back on May 10, 2012 pertaining to Mother's Day entitled "My Lehigh Valley Mother's Day Top 5 "Payback" Wishes."
3. Kate loved to compile lists and here is one that dates back just a couple of weeks to October 9, 2012, but with most of us still without power these place might come in handy. "Top Five Places to Get Wings in Lehigh Valley"
2. A close runner-up dating back to July 11, 2012 Kate writes about "What to Do When the Power Goes Out…"
Drum roll please………………………………………when one is without power we must know the "Top 5 Beer Spots in Lehigh Valley." And my former colleague, Michael Keller helped guide us to some great watering holes with his May 11, 2011 writing.
So there you have it, my top five recapping my colleagues' "Top 5." Hopefully they will come in handy now or in the future. I hope everyone survived Sandy and is safe and sound. Maybe I'll see you at one of those fine establishments on Keller's lists.