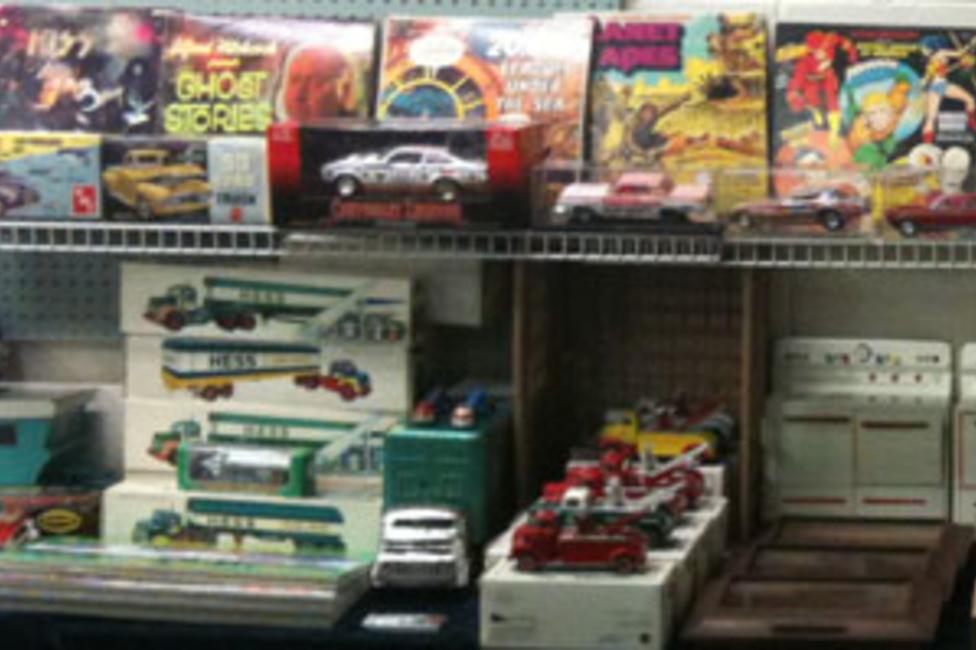 This past weekend, the magical world of toys came to Lehigh Valley. This world is unlike any other and I thoroughly enjoyed it. The Antique Toy & Collectible Show was held at Merchants Square Mall and it was wonderful. I got to see toys from my childhood, which made me feel old, and then I saw toys from my fathers and grandfather's childhoods and that made me feel young.
There wasn't just toys either; there were albums and costumes (Mr. Peanut pictured in the Gallery and an Iron Man suit as well), parts for old toy cars plus kits and parts for track cars. There were giant tubs of action figures, usually 3 for $5 or something like that. Dig in and see what you can find. I did see a few Teenage Mutant Ninja Turtles from my youth, but I just couldn't pull the trigger.
I was amazed at what Hess Trucks are worth unplayed with and in the box. The first Hess truck that I ever had (a red fire engine) in the box was going for $75. But alas, as it was my first Hess truck, what chance did that box really have? I have to say the oddest thing I saw were Hogan's Heroes 12" Action Figures of Hogan, Klink and Shultz. It was great fun, and for good measure I should tell you that this was just a warm up.
Like those who prepare for Black Friday, this was my "preparation" for the Comic Con, also being held at the Merchants Square Mall, this upcoming weekend (March 17). I hope to see you there, and if not, you'll be able to read about it next week.