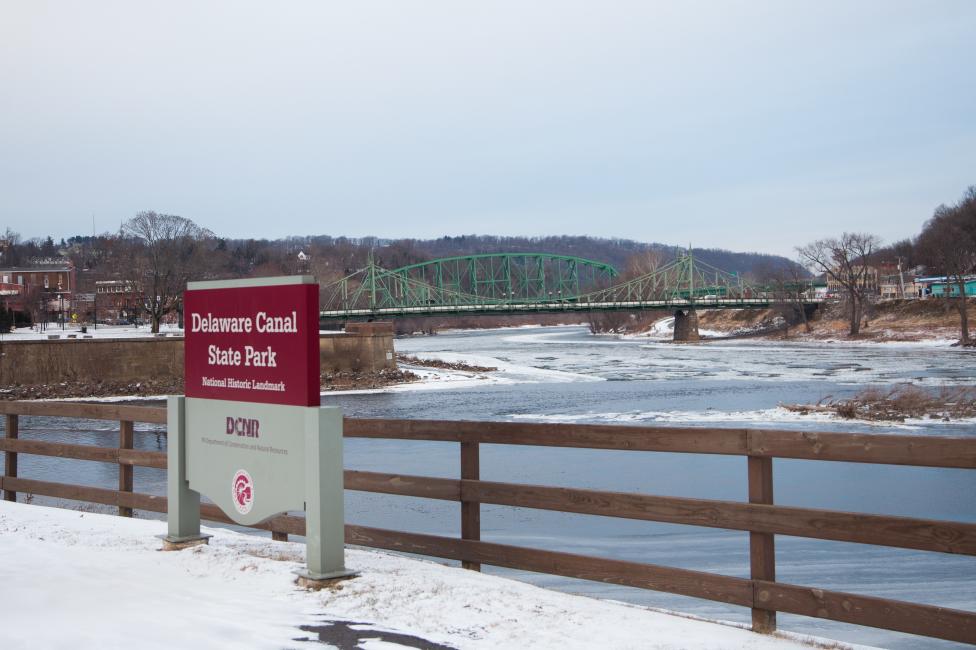 While there's always something to do during the holiday season in Easton, that doesn't mean all of the winter fun ends with the New Year. We've rounded up a two-day itinerary of fun for the winter season.  
Day 1: Slopeside Fun
The first day is all about hitting the slopes. But before braving the elements, fill up with some pancakes, waffles, or "Grandma's French Toast" at Diner 248 for a great start to the day.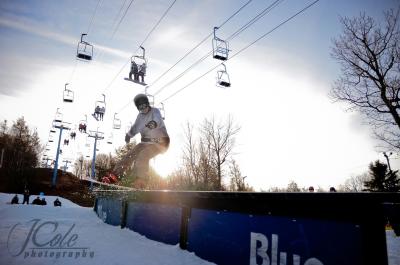 Then head north to Blue Mountain Resort for skiing, snowboarding, and snowtubing. If you're new to the slopes, check at their slopeside school for a lesson. At Blue Mountain, you'll find 39 trails and 16 lifts to access them, though checking to see how many are open and operational before you head up is a good idea. You'll also find terrain parks and the state's only family-sized snowtubing park.
Lunch at Blue Mountain's Slopeside Pub & Grill means you can refuel and get back to the mountain with minimal effort and no traveling. It also means that if anyone in your party wants to do another run or two down the mountain later in the afternoon there's a very cozy spot for those who just want to chill out after an active day. 
For dinner, head back downtown to Mesa Modern Mexican for some good food to warm and replenish your energy. Browse their impressive menu of tacos, margaritas, and more - the tableside guac is a must!
After dinner and perhaps some drinks, stay in the heart of Easton's downtown at the Grand Eastonian Hotel and Suites where you'll find unique loft-style accommodations that are sure to be comfortable after a busy day.
Day 2: Hit the Trails
Start the day off by grabbing some coffee & a bite to eat to kick-start your morning. Easton is home to a number of tasty options including the Quadrant Bookmart, Fieldstone Coffee Roasters, and more.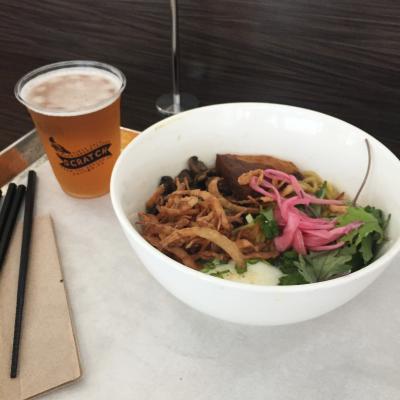 After grabbing your cup of joe, make your way to the Karl Stirner Arts Trail which offers wonderful views along the Bushkill Creek during all four seasons. You can stroll for as long as you wish, but a warm cup of coffee or even hot chocolate can keep you going a little longer. The short walkway is paved for easy access and features art installations along the 1.75 mile trail. Note that the trail follows a line with access points at either end, so we recommend dropping one vehicle at the opposite end for easy pickup, unless you plan to backtrack.
Once you've explored the Karl Stirner Trail, wander back downtown for lunch at the Easton Public Market. Here, you'll find a variety of vendors to satisfy the cravings of everyone in your group. On a chilly winter's day, we recommend fueling up with a bowl of ramen from Mister Lee's Noodles - a local favorite!
If your afternoon leaves time for more exploration, head over to Jacobsburg State Park to hike one of the many trails. The Henry's Woods trail weaves its way through a stunning old-growth forest filled with towering trees. The trail is perfect for novices and loops back around to a main parking lot for simple access. During the winter months, visitors can also opt for snowshoeing expeditions through the park. For information on available programming, stop by the Jacobsburg Environmental Education Center at the entrance to the park.  
For more things to see and do in Easton, click here. If your visits bring you to town during the holiday season, be sure to check out our festive itinerary.