Easton, Pennsylvania is the county seat of Northampton County and home to the annual Thanksgiving Day football game between Easton and Phillipsburg at Lafayette College's Fisher Stadium – which to some marks the official beginning of the holiday season. 
Here's 48 hours worth of fun for you to experience during the holiday season. 
Day 1: Riffs and Rails
Start off with a filling breakfast at The State Cafe and Grill, proudly using local vendors such as Homestead Coffee Roasters, with the Southside Omelette which is stuffed with sausage, pesto, red pepper, and goat cheese. After fueling up, it's time to head north.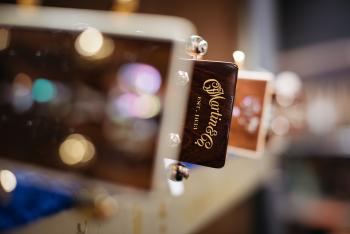 "I pulled into Nazareth," so the lyrics to The Band's "The Weight" go, and that's exactly where you're headed. The C.F. Martin Guitar Factory is a quick 15-minute trip north to Nazareth where you can experience the Martin Guitar Museum and free factory tours from 11 a.m. to 2:30 p.m. Monday through Friday. While you can't actually buy any guitars direct from the factory, you can pick up some C.F. Martin & Co. gear at the 1833 Shop.
If it happens to be Saturday, although it's no alternative for guitar players, the Easton Farmers' Holiday Market is a must-see experience. The Easton Farmers' Market is the oldest, continuous open-air market in the nation, and is the perfect setting to peruse artisan crafts and locally-grown food.  
After a morning dreaming of riffs, the Easton Public Market would be the place for lunch as it has something for everyone's appetite ranging from home-cooked BBQ specialties to scrumptious ramen bowls to warm the soul. After filling up, you'll hit the seasonal rails. 
Make your way across the Delaware River to Phillipsburg, New Jersey to catch a seasonal ride with the Delaware River Railroad excursion Polar Express Train Ride. Rides last 1 hour and 40 minutes, but it is suggested that you check the schedule and arrive 40 minutes prior to boarding. 
After your train excursion ends, Porters' Pub & Restaurant is a great locale for anything from a snack and a few drinks to a full meal. All offerings are made fresh on premises. You may even catch performances from local musicians happening on weekends. When day one to come to an end, head over to the Grand Eastonian Hotel and Suites for a good night's rest. 
Day 2: Shopping Downtown Style
Start your second day at Quadrant Book Mart & Coffee House, a favorite coffee place of Lehigh Valley locals where you can also enjoy tasty breakfast treats. Browse the nearby shelves for a unique reading selection or pick up some gifts for the avid reader on your list.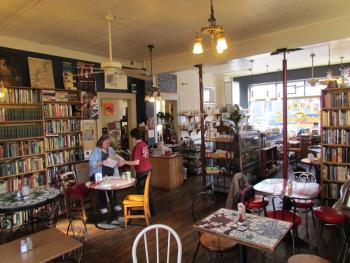 The shops of downtown Easton are wonderful for both window shopping and real shopping. For unique home decor items, make your way to Mercantile Home or browse the antique selection at Salvage Goods. If you're on the hunt for apparel, stop into 2nd Base Vintage - run by the same team as Homebase Skate Shop in South Bethlehem - or Twice Chic Boutique consignment shop. 
As you browse your way throughout downtown Easton, be sure to stop & admire the Peace Candle located within the city's Centre Square. Erected annually during the holiday season, this local tradition is recognized as a symbol of peace and unity to celebrate the season.
If you've got some extra time on your hands, be sure to stop into the Sigal Museum which profiles the history of Northampton County.
After a morning of walking around downtown, head for lunch at Josie's New York Deli just off the square. Everyone has their personal favorites, but the chicken salad sells out quick! Order like a local and get your sandwich on Rye.
For the afternoon, head to Lafayette College to see some of the art collections and galleries on campus, and if the calendar fits your schedule you might even be able to catch a show or event going on at the Williams Center. As it gets later in the day and the sun starts to settle near the horizon, take a stroll around College Hill as the neighborhood decorations start to light up.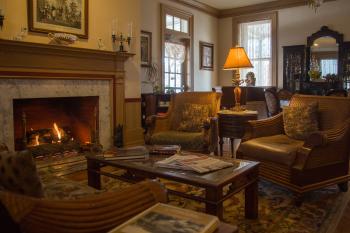 When dinner time rolls around, why not start your evening with a craft beverage? Try a flagship beer at Two Rivers Brewing Company like Bankers Brown (Brown Ale) or Mt. Vernon Lager. Then, head to dinner at Sette Luna Tuscan Trattoria where you can put yourself into a food coma with the Spring Lamb or Norwegian Salmon. 
Once you've had your fill, it's time to head for a relaxing night's rest at the Lafayette Inn. This charming bed & breakfast will leave you feeling refreshed and rejuvenated, sending you on your way with a tasty homemade breakfast the following morning.
For more things to see and do in Lehigh Valley during the holiday season, click here.