Welcome to a new recurring series from Discover Lehigh Valley, where we ask the creator of an iconic Lehigh Valley offering to tell us how they created it. First up, the now-legendary dessert from a Bethlehem restaurant twice-nominated for a James Beard Award. Bolete's Chef Lee Chizmar tells the tale to Paul Kita.
---
I'm originally from Allentown, and after graduating from the Culinary Institute of America in 2000, I went out to California where I did an externship at Bradley Ogden's Lark Creek Inn in Larksburg. Bradley was one of the three founding fathers and mothers of modern American farm-to-table cooking. (Larry Forgione in New York and Alice Waters in Berkley, the two others). The butterscotch pudding is actually a Bradley Ogden dish.
I remember waking up at 5:00 in the morning to go to the farmers' market with Jeremy Sewall, the executive chef of Lark Creek at the time. He's still the largest part of my culinary education, and when he went to Boston to open his own restaurant, Great Bay, in 2003, I followed him. And the butterscotch pudding came with us. We put it on the menu as a nod to Bradley.
I eventually became head chef at Great Bay, met Erin, my wife, and we came to Lehigh Valley to open Bolete in 2007. The butterscotch pudding has been on the menu ever since we opened. It's a tribute to these chefs—Bradley and Jeremy—who are a very big part of my life. It signifies my learning process and the people who taught me my culinary base. It's a dish with a journey, that has traveled through states and decades, and stood the test of time.
There's a process to the dessert. You have to combine cream, vanilla, and brown sugar so that the cream infuses with all those flavors. Then you add egg yolks and Scotch, and slowly bake it in the oven. And then, from there, you pull out the pudding and (hopefully, if you've done everything right) it has set and you can put it into serving containers and top it with candied pecans and fresh whipped cream. Over the years the recipe itself has changed—maybe there's a little more egg or Scotch. I can't say, exactly what has changed, but it has evolved.
We did change what we served it in about two or three years after we opened. We have a really tiny kitchen here at Bolete and we switched to Mason jars because they're sturdier and don't shatter as easily. Plus, we thought they matched the spirit of Lehigh Valley.
The butterscotch pudding is a simple dish and that's what we've always been about at Bolete—delivering honest food and letting the ingredients speak for themselves.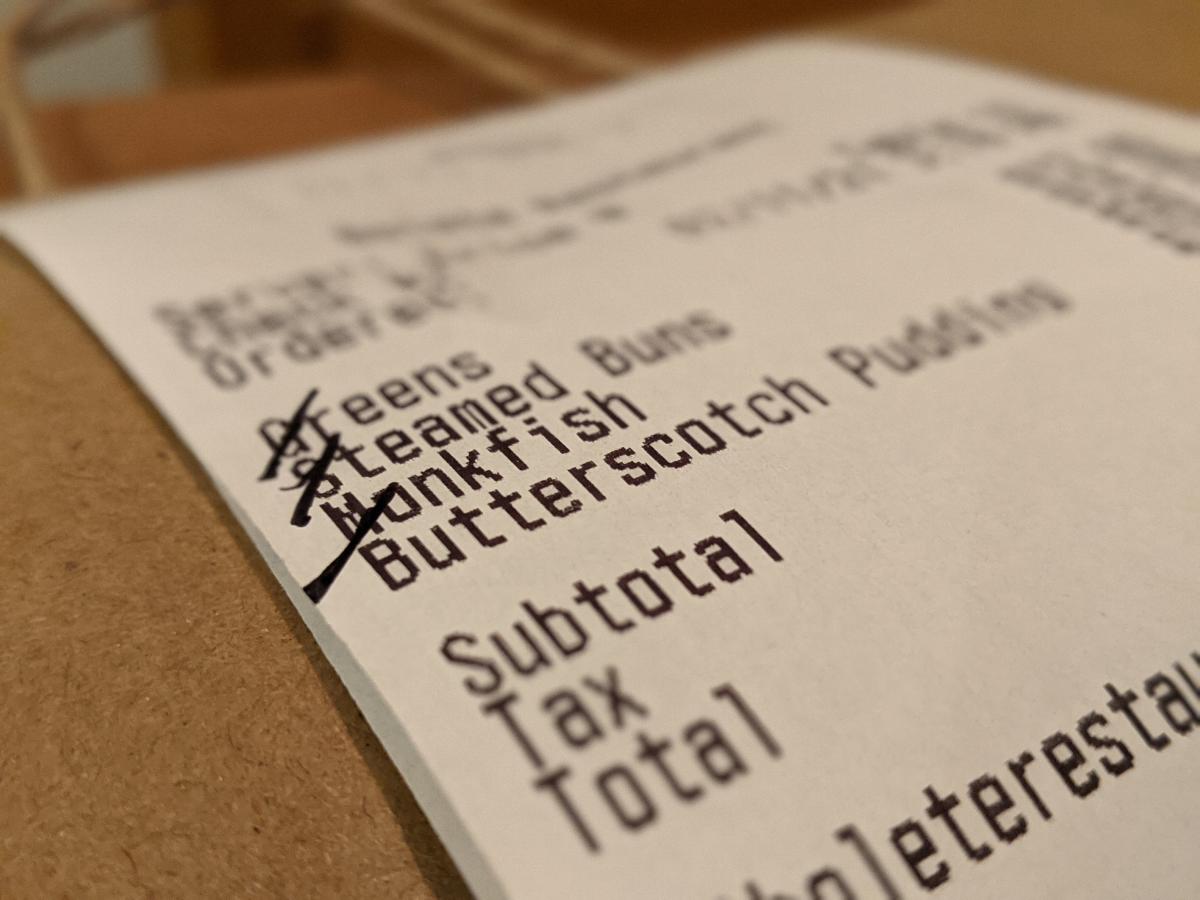 Save room for dessert.
Reservations at Bolete are in high demand, so make your reservations to dine in their outdoor village well in advance. If you'd like to order curbside takeout, it works a little differently than other restaurants, but the steps are worth it for their inventive and meticulously-executed dishes, packaged perfectly for takeout. Curbside takeout is available on Wednesdays & Thursdays. Call the restaurant at 610-868-6505 to see what pickup time slots are available. You'll then fill out an order form online and will receive a confirmation. Drive up during your reserved time slot, call the restaurant, and your order will be brought out to your car. Don't skip dessert...get the pudding.