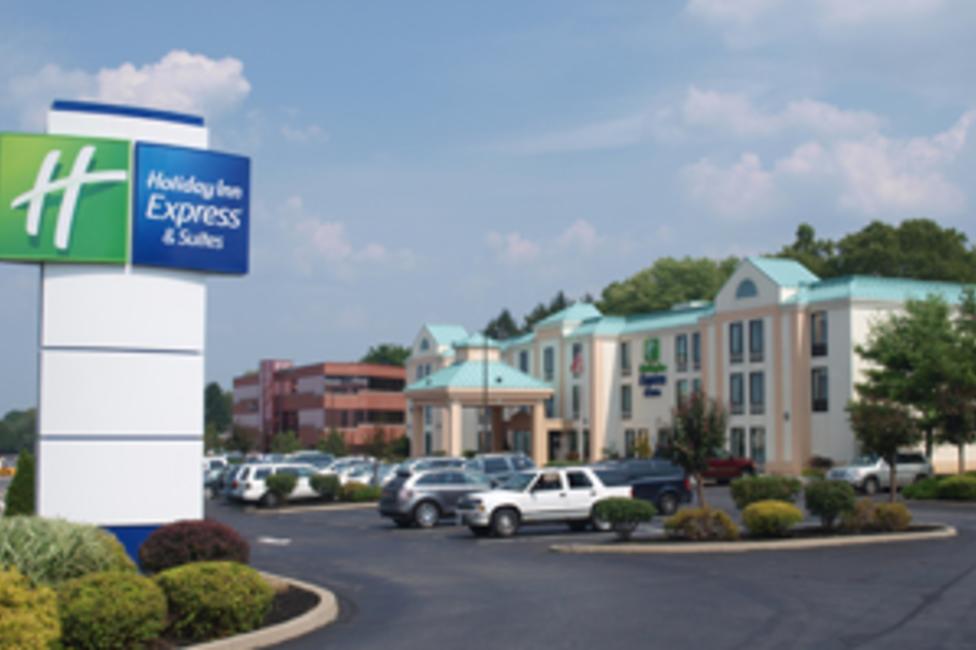 For those who didn't catch the last couple "Hotel Insider" blogs, the series shows some love for our local lodging properties. It also compliments our other featured Travel Tuesday deals on DiscoverLehighValley.com.
The blog takes a similar format of our Foodie Friday blog series featuring a question and answer format. We tried to steer away from some of the mundane questions that one might think, and feature some useful and entertaining questions. You might be surprised at some of the answers. So enjoy and check back regularly Tuesdays (usually twice a month) to catch a new featured property.
This week we sit with Laurene Semprit, Front Office Manager at the Holiday Inn Express - Dorneyville.
[caption id="attachment_18372" align="alignright" width="133"]
Chills & Thrills[/caption]
Discover Lehigh Valley: What makes your property different or unique? Holiday Inn Express - Dorneyville: We are right across the street from the amusement park (Dorney Park & Wildwater Kingdom).
DLV: What's your best room/suite, and why? HIED: Our king Jacuzzi suite. Who doesn't want to relax in a Jacuzzi after a long day? We are also proud of our two queen bed suites which include a pull-out sofa.
Discover Lehigh Valley: What are your best amenities? HIED: Full American breakfast included when you stay with us, 24/7 fitness center, 24/7 coffee and tea, Simply Smart Bedding Collection, and refrigerators and microwaves in all of our rooms.
DLV: If your property offers food, what is your most popular dish, or something that you absolutely have to try? HIED: Our famous cinnamon rolls and our one-of-a-kind pancake machine.
DLV: Have you ever hosted a celebrity (ies)? If so, who was the most fun? HIED: That's easy, actors Tony Todd and Ernie Hudson.
DLV: What's your busiest time of the year? HIED: The obvious answer based on our location is summer.
DLV: When is the best time to stay at your property? HIED: We like to thing anytime is a great time to stay with us. Plus you get to say you stayed in a Holiday Inn Express last night (LOL).
DLV: How does a guest get the best rate at your property? HIED: By booking direct on our site.
DLV: Do you serve breakfast? Is it included in the rate? HIED: Yes we do, and it is complimentary.
DLV: Is the property pet friendly? HIED: Unfortunately we are not.
DLV: Are there activities on property for children? If so can you name a few? HIED We are surrounded by many fun attractions for our youth guests including Dorney Park & Wildwater Kingdom and The Da Vinci Science Center.
DLV: Does the property have a bar? HIED: We are focus service hotel which does not include a bar. There are plenty of restaurants nearby that feature a bar.
DLV: Does the property offer free parking? HIED: All of our guests receive free parking during their stay with us.
[caption id="attachment_18373" align="alignright" width="300"]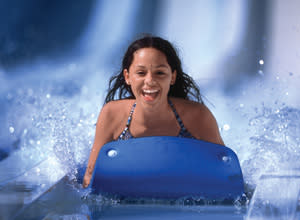 Splash the Day Away![/caption]
DLV: What should one know about your property before arriving? HIED: We are on Hamilton Boulevard (not Hamilton Street, which is located Center City Allentown), located directly off of Interstate 78 at exit 54. (Directly across the street from Dorney Park & Wildwater Kingdom)
DLV: One question and answer that you would like people to know? HIED: You can walk to Dorney Park & Wildwater Kingdom directly from our property, but please use caution as Hamilton Boulevard is extremely busy.
The Hotel is located at: 3620 Hamilton Blvd. Allentown, PA 18103 Phone: 610-437-9255 Website: holidayinnexpress.com/abe-dorney
Thanks so much for the time, Laurene.
So, Lehigh Valley and beyond, if you're looking for an ultra-convenient property when spending a summer day at Dorney Park & Wildwater Kingdom look no further, the Holiday Inn Express – Dorneyville has you covered. Here's to summer getting here soon. When you check in tell Laurene we said hello. Please check back on Tuesdays as we will feature another great loading property soon.