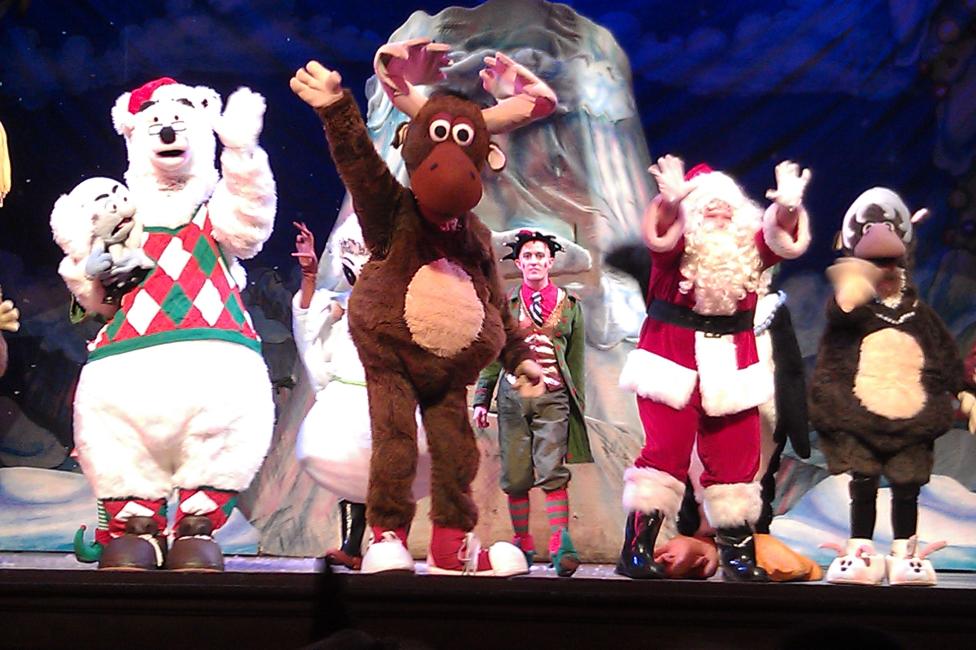 Several years ago my wife and I started a holiday tradition in Lehigh Valley. We would spend a day visiting a new holiday themed attractions or events in the area. Over the last few years my wife's family has joined us on our holiday experiences to Koziar's Christmas Village, Christkindlmarkt and on a Bethlehem By Night Tour.
We decided to plan our 2011 holiday experience around a performance of MOOSELTOE at the Allentown Symphony Hall. This family friendly show told the story of a moose whose dream was to fly with Santa's reindeer. It was a great way for 6 adults to start off our holiday excursion.
Following the show we took a short drive over to Bethlehem for lunch. We decided on Yianni's Taverna for a Greek meal, since none of us could stomach more turkey. As soon as we walked in the front door, I knew the restaurant would be a hit with our family. Everyone seemed to really enjoy the relaxed atmosphere and beautiful images of Greece. The favorite meals were the Grecian Pork Chops, Chicken Spanaki and Moussaka.
After a delicious lunch, it was time to visit the new Christmas City Village in Historic Bethlehem. The village featured 20 wooden huts offering a variety of holiday items. We enjoyed a cup of hot chocolate as we toured the village and listened to holiday carols. All and all, this year's holiday experience was a hit with our entire family.
What is your favorite holiday attraction in Lehigh Valley?