Along with charming stores and delicious dining experiences, downtown Easton has historic landmarks like downtown's Centre Square and many structures rich in history. Consider these Easton venues, each with their own unique history, for your next meeting or special event.
The beautifully renovated, historic, 30,000 square foot facility that houses Nurture Nature Center offers an elegant and creative venue for your next meeting or special event. The Center, established for community learning about local environmental risks, is home to the Science on a Sphere program – a 6-foot suspended globe with visualizations of Earth and space – one of 100 in the world. The animated globe, used for science education serves as a beautiful and unique backdrop.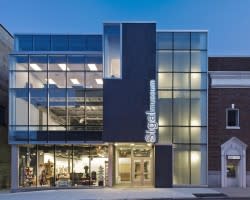 The Sigal Museum offers diverse space options for small and large gatherings. Groups can utilize a single area or the entire 33,000 square foot facility which showcases portions of the more than 60,000 pieces of American history acquired, maintained, and preserved by members of the Northampton County Historical & Genealogical Society since 1906. Preferred caterers are eager to meet your culinary needs. Rental rates are available by the hour or by the event, and may include museum admission or private tours for your guests.
The historic State Theatre Center for the Arts has been entertaining Lehigh Valley audiences for 90 years and boasts a 1,500 seat performance hall and three additional meeting space options. The Acopian Ballroom has full kitchen facilities and can accommodate 200 for dining and 300 for receptions. The contemporary Easton Hospital Gallery space can accommodate 120 for dining and 200 for receptions, while the Easton Hospital Gallery Annex is perfect for smaller meetings with up to 30 people.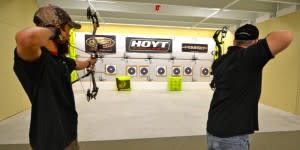 If you're looking for a one-of-a-kind meeting facility, The Heritage Guild, located two miles from downtown Easton, has you covered. The firearms and archery training facility offers teambuilding programs and has 1,800 square feet of meeting space with seating for up to 100. There are two classrooms that can be combined for another 1,000 square foot space and a smaller conference room with seating for 10. Preferred caterers can meet any of your culinary needs.