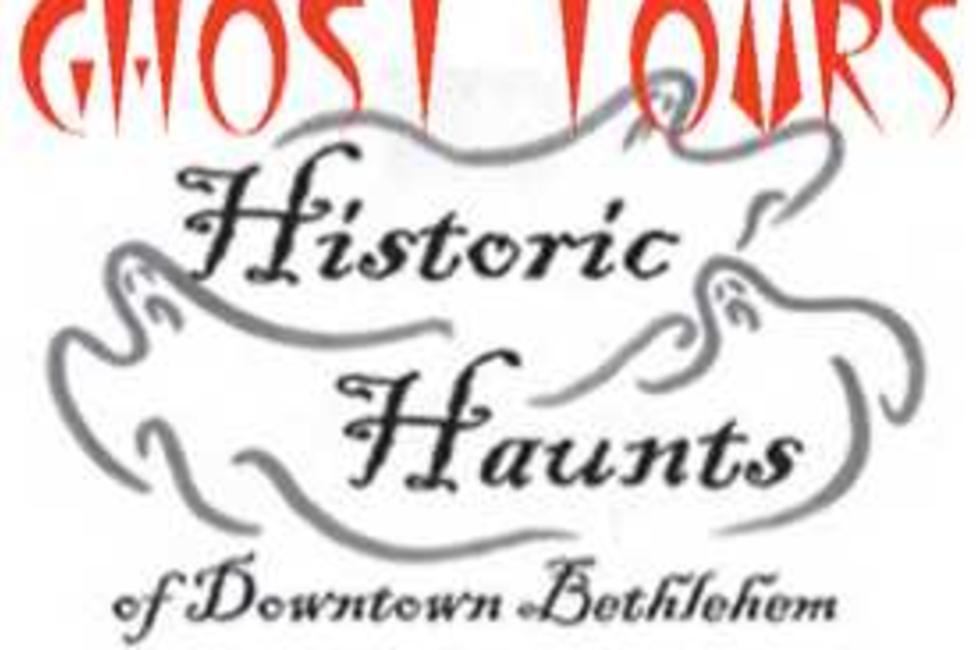 Lehigh Valley is home to plenty of history, including an occasional haunted story or two. This past Friday I was fortunate enough to be invited on Moravian Book Shop's "Historic Haunts of Downtown Bethlehem" preview tour. The guided walk through the city's Historic District blends factual information with reported tales of spirits, sightings and odd occurrences that have happened through the years.
I don't mean for this post to be a teaser, but I'm choosing to omit some of the story details because I really don't want to spoil the fun until you take the tour for yourself.
We started the tour at the Moravian Book Shop as our costumed guides gave us a brief account of the city's dated history. We were given candles, mainly because it was getting a bit dark but I think it added a spooky vibe to the experience. From there we strolled over to the Moravian Church, and then up through God's Acre and over to Broad Street where we heard more stories along the way.
As we were walking past the Moravian Academy, we noticed a huge colony of bats circling overhead the brick buildings (if only they could replicate that sight every night!), and on the way back we had fun walking through the Friday night crowd on Main Street. As everyone turned their heads wondering what we were doing, I had to laugh when I heard one woman speculate something about a religious ritual.
I had heard stories from some of these locations while conducting research for Stay & Investigate, but being on a tour with like-minded people, enthusiastic guides and the fun, attention-drawing candles made for an experience that fits well with the theme of the season.
Have you ever been on the Historic Haunts of Downtown Bethlehem tour? What did you think of the experience?