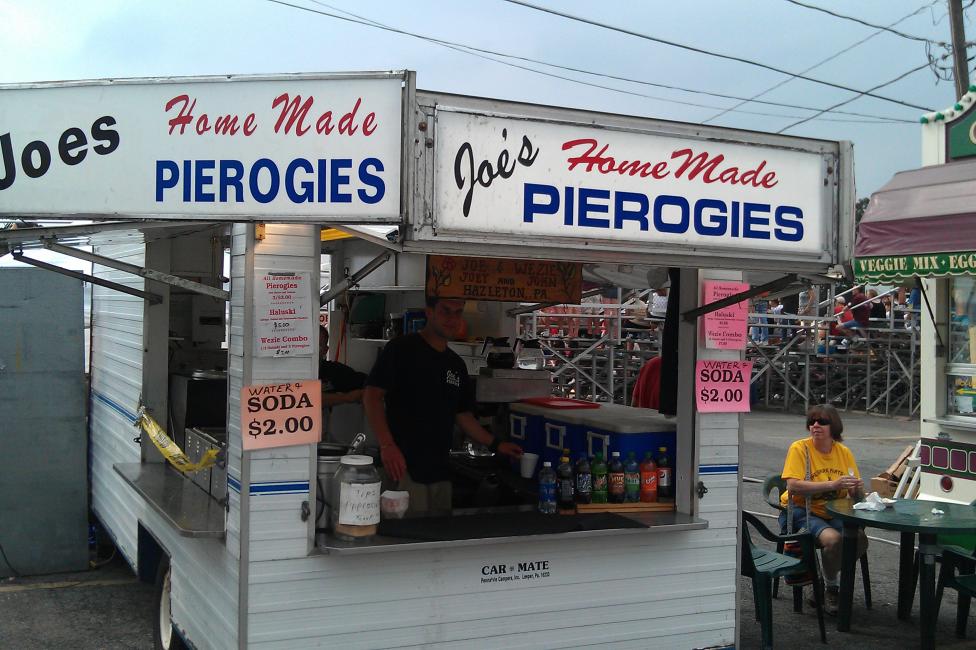 It's hard to believe another summer has come and gone in Lehigh Valley. But before I said goodbye, there was one last event I had to visit; The 2011 Great Allentown Fair. While The Great Allentown Fair is known for their Grandstand Entertainment, I have compiled a list of my Top 5 highlights of The Great Allentown Fair.
1.  The Farm to Table Cooking Series- The highlights included presentations by chefs at The Farmhouse Restaurant, Mountainside Restaurant and Bake Oven Inn.
2.  Agri~Land – Most people visit Agri~Land to see the award winning cows, sheep and goats. However, my favorite animals are the floppy ear rabbits.
3.  Robinson's Pig Paddling Porkers – Pig races, need I say more?
4.  The Extreme Canine Stunt Dog Show – This was the first time I saw the dog show at the fair. This show featured rescue dogs that competed in a variety of events including agility and the high jump challenge. The show was incredible and has me considering training my dog for Freestyle Frisbee.
5.  The Food – I can guarantee that you won't leave The Allentown Fair hungry. With options like Take a Taco, The Brass Rail and Mountainside Little League there is something for everyone. Although every year I look forward to eating pierogies from Joe's Home Made Pierogies. These pierogies are smothered in butter and topped with onions. The perfect fair food.
What is your favorite part of The Great Allentown Fair?
[gallery ids="6404,6405,6406,6407,6408"]