Innovation is alive and well in Lehigh Valley. Recently, I had the opportunity to see the ceremonial "flipping of the switch" for the brand new Air Products solar farm. The solar farm consists of 11,239 silicon thin-film panels on fifteen acres adjacent to their headquarters in Trexlertown, PA.
This is the largest silicon thin-film installation in the country. The installation is capable of producing 2 megawatts of renewable power and will cover as much as half of the power needs for the headquarters complex.
Silicon thin-film photovoltaic panels convert sunlight directly into electricity. The panels being used in Trexlertown are supplied by two of Air Products' customers, Astroenergy and ENN Solar. They use Air Products' SunSource™ Solutions – a complete portfolio of gases and materials, equipment and services – to manufacture their silicon thin-film panels.
As Air Products' company band, The Difference, played a cover of the Beatles' "Here Comes The Sun", President and CEO John McGlade (a Fountain Hiller by the way), along with executives from Astroenergy and ENN Solar flipped the switch to start things up. At some point soon you will be able to go to Air Products web site to monitor the solar farm's performance. Previous speakers were PA Secretary of the Department of Environmental Protection, Michael Krancer and State Senator Pat Browne.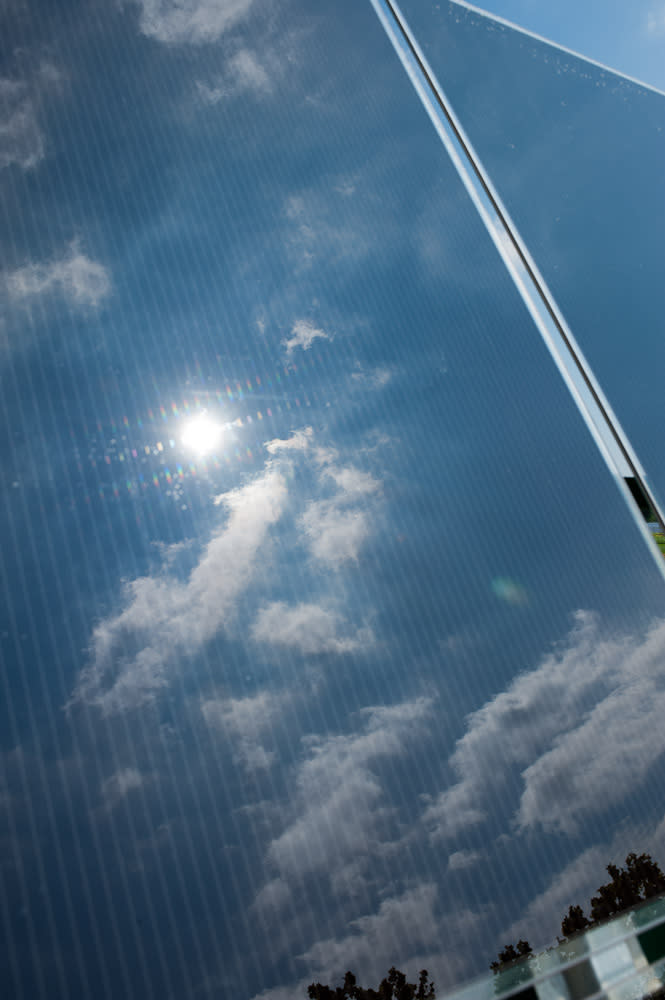 The solar farm was made possible through investment by Air Products and a $1 million grant from the Commonwealth of Pennsylvania as part of its 2008 Alternative Energy Funding Bill.
The solar farm is visible on the right as you approach the Air Products on Hamilton Boulevard traveling westbound.
How many solar installations have you seen in Lehigh Valley?