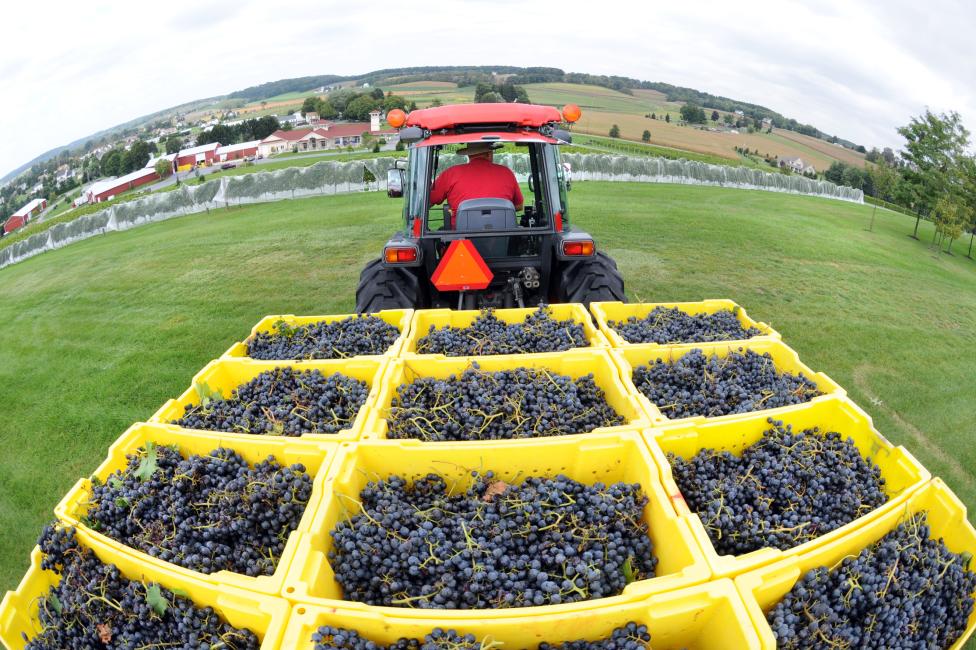 The winery owners of the Lehigh Valley Wine Trail's nine member wineries are often asked when is a good time to explore the trail. And while it's true that any time of the year is great for visiting, special events make the trip along the trail even more fun because there's more to see and do.
The Wine Trail's next event is the annual Harvest Weekend – The Butcher, The Baker, & The Winemaker on Saturday, September 12 and Sunday, September 13. It takes place in the midst of harvest season, when the vineyards are busy with workers removing the mature grape clusters from the vines, which are then crushed to remove their juice.  The juice is then processed and placed into wood barrels or stainless steel tanks for fermenting.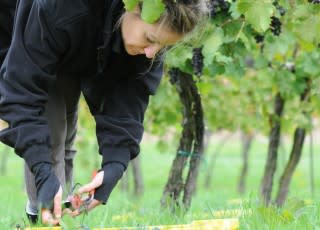 For this special event weekend, each of the wineries plan different activities for guests to enjoy. Some wineries will offer food and wine pairings with the food provided by PA Preferred vendors, while others will offer guided walking tours of their properties or live entertainment. Visit the event page on the Lehigh Valley Wine Trail's web site for a complete list of what each winery has planned.
Event hours are Saturday from 10 a.m. - 5 p.m. and Sunday from noon - 5 p.m. Harvest Weekend is a free event, however, each winery sets its own wine tasting fee policy. So be sure to ask what their wine tasting fee is when you arrive.
It is recommend that wine lovers not try to visit all nine wineries in one day. Review the list of what each winery has going on that weekend and make a plan of which wineries to visit on which day. Allow enough time at each winery, as well as travel time between wineries, so that you aren't rushed. You'll need time to taste wines, ask questions and make purchases, as well as to participate in the activities taking place for the event.
Event highlights include:
Event weekends are also a great time to start your local wine cellar at home. Be sure to bring home several bottles, or cases, of your favorite Lehigh Valley wines to enjoy this fall with friends and family.
We hope to see you on the trail!
Written by guest blogger, Tracey Werner
Tracey is the owner of Blabbermouth Communications. Located in Easton, Pa., Blabbermouth Communications is marketing and public relations consulting business that also offers copywriting, social media marketing, and event planning services. The Lehigh Valley Wine Trail is one of her many distinguished clients she provides public relation services for.