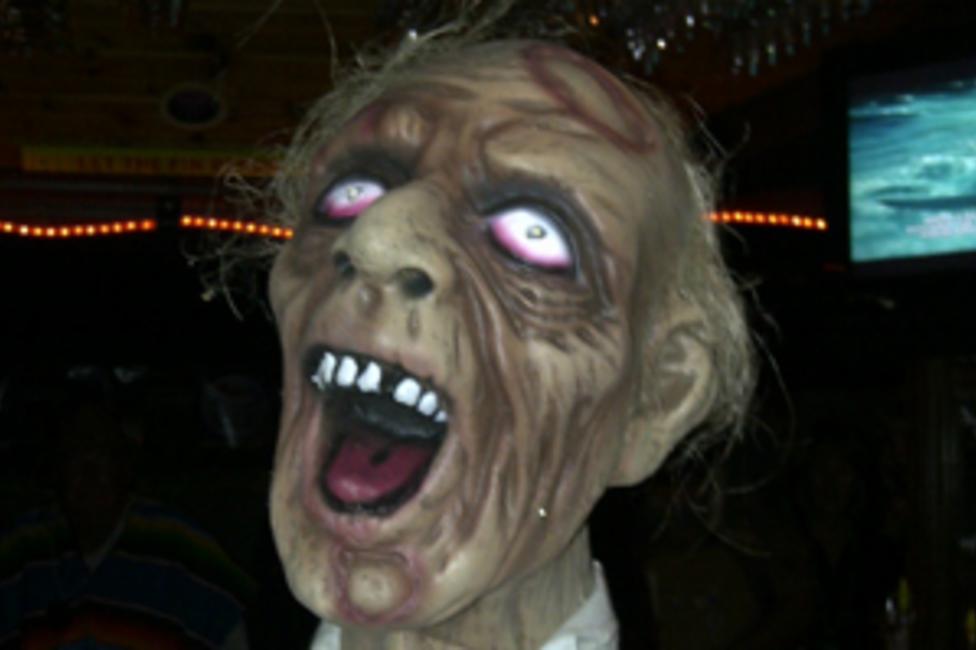 So did anyone in Lehigh Valley get out and take advantage of some spooky fun last weekend? There was plenty of Halloween fun for both kids and adults to do.
We decided to do a little Halloween club hopping and of course we also needed to find some dinner. Our intention was to hit at least 4 places in our area for some Halloween fun.
Well, we started at the Trapp Door Gastropub, nice atmosphere and a very creative food menu. We had a homemade soft pretzel and bratwurst served with a gruyere cheese dipping sauce, it was delicious! Their huge Craft Micobrewery beer selection of six unique drafts, three cask ales, 100-plus bottle beers is impressive to say the least. They also have live entertainment Thursday through Saturday night.
Next stop was the Buckeye Tavern they were having a huge Halloween Party on their top deck and it was hopping by the time we got there! The Buckeye Tavern is said to be truly haunted, strange noises are often heard when the staff is cleaning up, check out our Stay and Investigate site to read the scary write-up.
It turns out we did not get to any other fun places; we had so much fun at the Buckeye with so many great costumes and great dance music, so we decided to stay! And guess who showed up The Ghostbusters ready to take on the spirits haunting this place, and right before we left, a last minute surprise showing by the Stay Puft Marshmallow Man! So next year check out what the Lehigh Valley area has going on for some spooky Halloween fun, I know we definitely will.