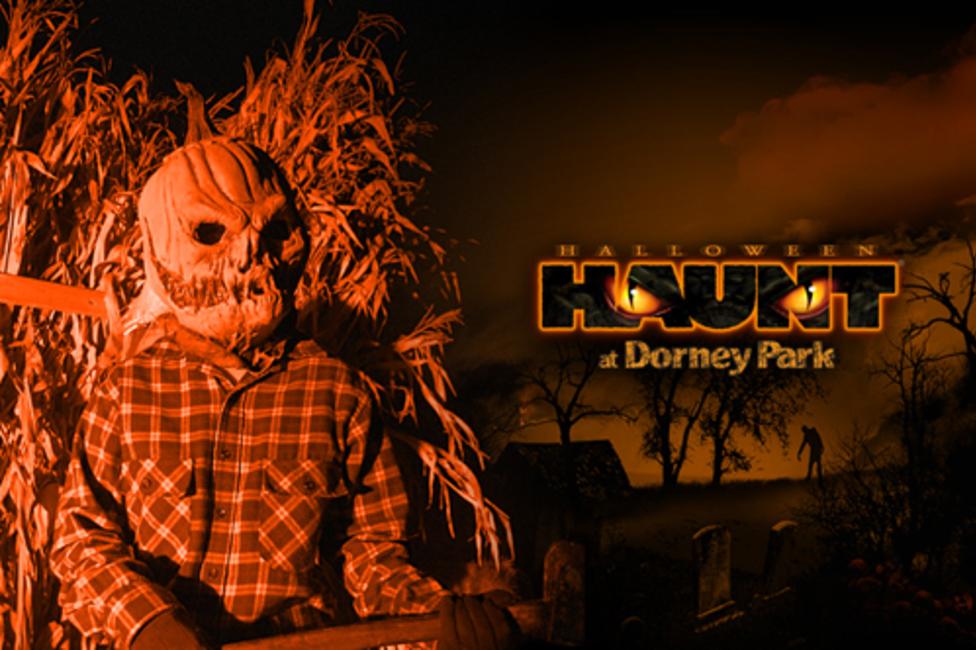 One of the best things about Lehigh Valley during the fall is the haunted attractions leading up to Halloween. It comes as no surprise that the most well-known is Haunt at Dorney Park, where the amusement park transforms into a thrilling and bone-chilling playground for brave souls who can stand a good fright.
After waiting all season for a pleasant-weathered weekend, I was able to go this past Saturday. The park was much more packed then I remembered it being during Haunt the past few years. My guess is that Dorney has really created quite a following since its debut in 2008.
The haunted attractions include 11 indoor and outdoor mazes as well as three shows. My favorite was Cornstalkers, an outdoor corn maze. The monsters do a really great job startling you and making you scream!
A must-do for visitors is an outdoor maze called Backwoods. For horror movie aficionados, this might remind you of the original Friday the 13th. You start out at Camp Cudie, "the base camp", and then walk through the woods as you and your fellow campers are terrorized by lurkers. Another favorite attraction was a mental institution themed indoor maze called The Asylum. I felt like I was on the set of One Flew Over the Cuckoo's Nest!
In addition to the 14 haunted attractions, all of the traditional rides and attractions were open and operating. Lines for rides were considerably shorter than lines for the haunted attractions, so this is a great time for thrill-seekers to visit the park. Dorney has an abundance of great food, including Halloween-themed green funnel cake. I was most excited for the addition of Chickie's and Pete's, the celebrated Philly sports bar known for their world-famous Crabfries. As a former Philly resident, I can attest that the Dorney location was just as delicious as the original!
Haunt starts at 6 p.m. and is recommended for ages 13 and up.  From noon – 5 p.m. the park features Boo!Blast, a kid-friendly celebration including trick-or-treating, mask-making, pumpkin-painting, and other family-friendly activities. College students can take advantage of a student discount for Haunt for only $25 by showing a valid college ID. I'd recommend getting there early and to expect long lines. If your budget allows, you can purchase Fright Lane passes which will give you front of the line access for the haunted attractions.