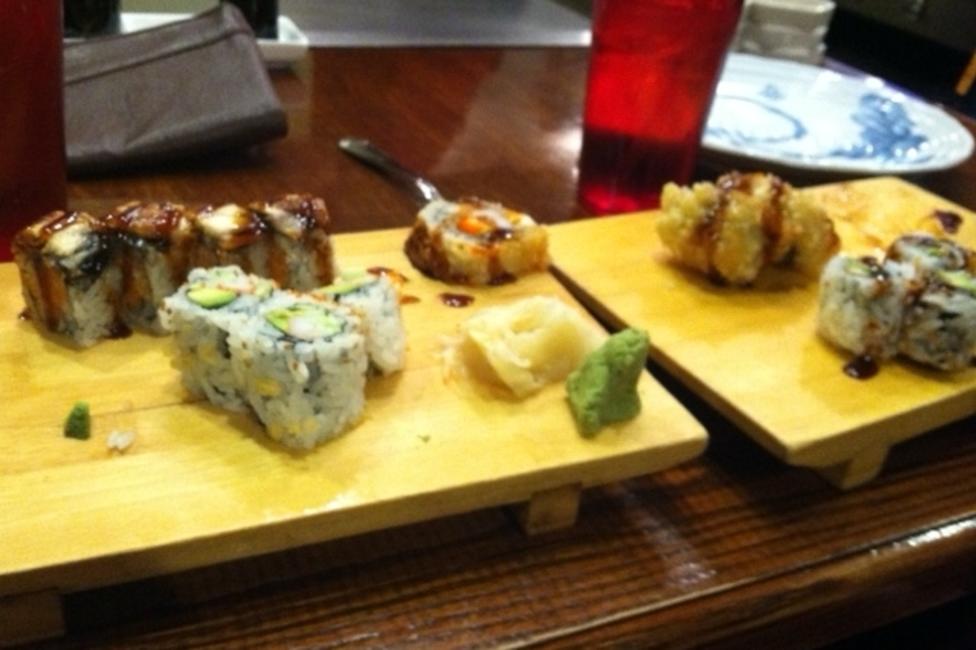 My old college roommates and I couldn't wait to get together for a girls only weekend, so I immediately jumped into planning mode. Being close to nightlife, shopping, and food were a must, and since I'm getting familiar with Lehigh Valley, why not bring it to Bethlehem? The Comfort Suites Bethlehem seemed like the best option, and thanks to their help, we had a great suite with two queen beds, a sitting area, and a fridge and microwave (thank goodness, because I am the queen of leftovers). It was spacious, our beds were comfortable, and the front desk attendants were more than welcoming. Just a little tip: the hotel has hot breakfast, allows furry friends, and has a free shuttle to Sands Casino.
For our first night on the town, we were craving sushi so we headed over to Ichiban in Allentown for dinner. We were so famished by the time we got there and there were so many sushi options, I think we ordered one of everything and inhaled it all, on top of our hibachi meals. The food was absolutely delicious and our chef was hilarious. They even did a little something extra for my friend's birthday upon our request (birthdays are never complete without free dessert, crazy hats, and public embarrassment).
After debating whether to succumb to our full bellies, we walked over to Starters Riverport for some cocktails. We ended up having a blast and dancing the night away.  It was the perfect ending to our first night in Bethlehem. Stay tuned for part two of my fun filled weekend!