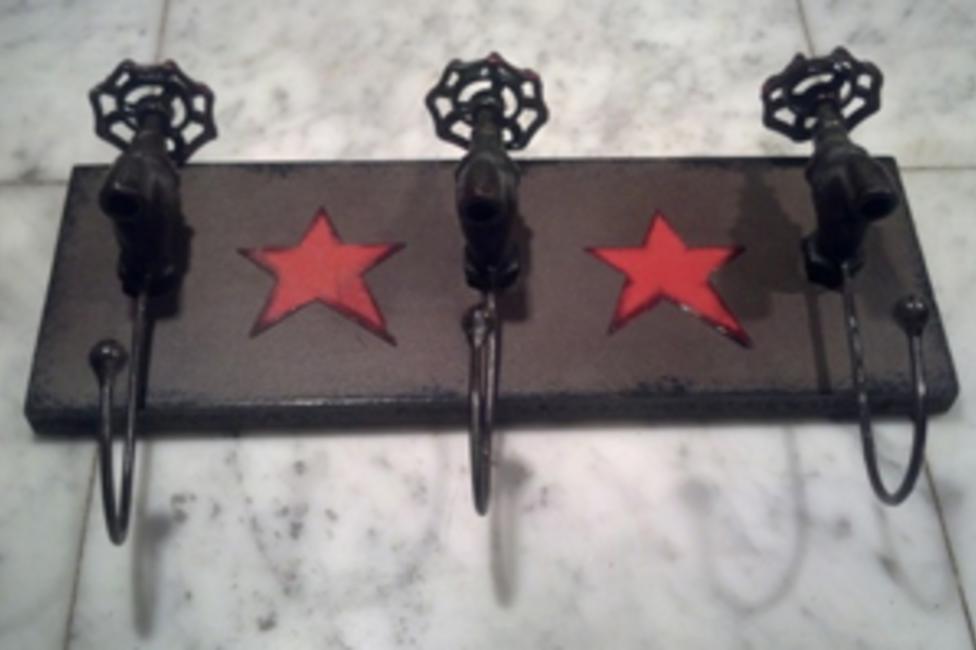 I've been a big fan of re-use and recycle, long before it was popular. A cute pair of my son's little fireman rain boots from when he was four turned into tiny planters outside my breezeway years before I saw the idea in a magazine, and an antique wooden milk crate with metal dividers holds rolled up bath towels in my powder room. Now that the idea of re-purposing obsolete or discarded items has become so popular there are a host of shops in Lehigh Valley specializing in such treasures.
Less than six months ago the GingerBread House Gift Shop & Antiques opened in Trexlertown. After just my first visit, I'm sure it will be a new favorite place for me to shop. The large carved tree in the parking lot had me smiling as I walked in the door where I was cheerfully greeted by Karin, the owner. Even the scent of the store is inviting and, in keeping with the name, there is always a sweet treat to enjoy. Karin…you had me at cookie!
The house itself is an antique (circa 1850) so each of the first floor rooms are perfect settings for the ever-changing selection of antiques, vintage jewelry, primitives, sports memorabilia, "mantiques" etc. I could spend hours looking around and felt very welcomed to do so. As I guessed, the idea of opening the store came from Karin's own collecting obsession.
I was almost out the door when this item caught my eye and I had to buy it. It is an adorable wall hanging/coat rack made with garden spigots. There are a couple spaces in our house where it would look great, I just haven't figured out the perfect place yet.
Let me know your favorite antique and gift shop and I'll give you a tip for enjoying mine. When you plan your visit to the GingerBread House, print out this coupon first. It will make your shopping experience even sweeter!