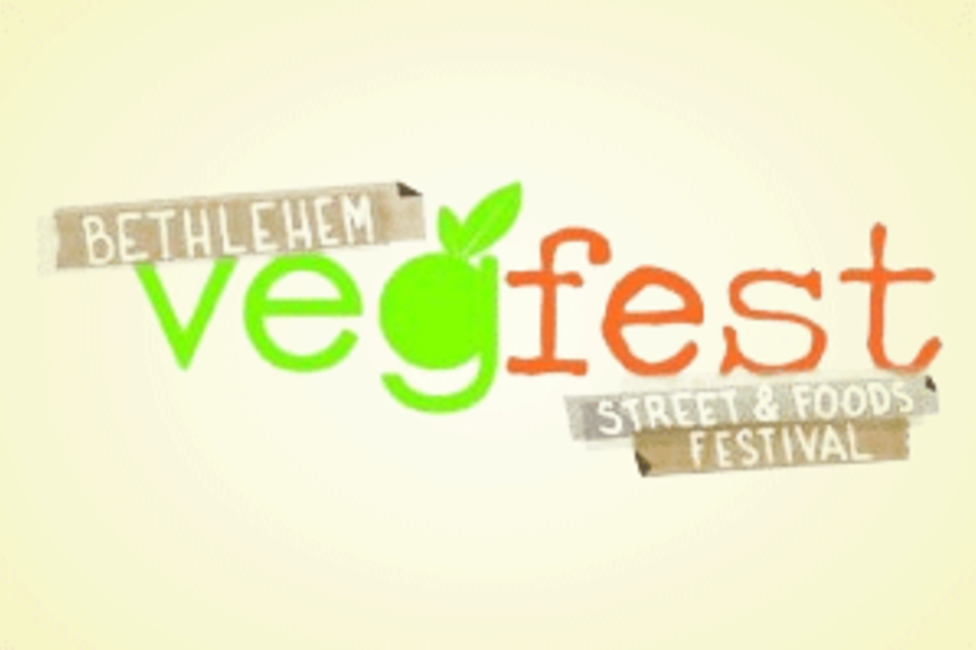 Where's the beef? I can tell you it wasn't at the inaugural event that took place this past Saturday in Lehigh Valley. Bethlehem Vegfest was held at the South Bethlehem Greenway from New to Webster Street and it was free to attend. I must say that the Greater Lehigh Valley Chamber of Commerce did an excellent job putting it all together. There were about 70 vendors including a speaker's tent, food demo kitchen, music in multiple areas, food vendors, spa and gym-like services, green services, clothing and accessories and lots of pet stuff including dogs and cats that could be adopted. And, yes, they even had alcohol available.
I would guestimate a few thousand people were in attendance. The food lines were a little long, but they were manageable. One of my favorite things to do is people watch and this was a classic event to do it at.  The place was flooded with those who tend to be "greener" in nature a.k.a. hippies. I wish everyone had a touch of that in their blood … they always seem to be at peace with the world.
I got a few ideas for some new vegetarian dishes while I was there. And, I found a few new restaurants around Lehigh Valley that I will have to check out. I'm hoping that this event is held again next year. It should definitely be expanded to more than five hours on one day though.
Where's your favorite Lehigh Valley to find vegetarian grub?
[gallery ids="6493,6495,6496"]