Vegans, vegetarians and natural food enthusiasts rejoice! Tomorrow, September 7th, is the third annual Vegfest held on the South side Bethlehem Greenway. For those who are unfamiliar, Vegfest is a lifestyle festival that focuses on promoting healthy foods and a plant based diet. Does this mean if you are a cheeseburger lover that you won't have fun at this festival? Absolutely not!
Whether you are a longtime vegetarian or vegan, or someone who simply wants to add more healthy and delicious foods to your meal repertoire, or if you are just curious to see what this lifestyle is all about you are welcome at Vegfest. The event will have free admission, food sampling, speaker presentations, cooking demonstrations and live music.
Vegfest is unique because it is only one of 16 festivals of its kind throughout the entire United States, and it is the only vegan food festival in Pennsylvania. Vegfest, on average, brings roughly 10,000 visitors to Bethlehem each year.
The crew of Save the Kales!, Lehigh Valley's Emmy nominated vegan cooking and lifestyle show, and the creators of one of my personal favorite vegan cooking blogs, will be filming live at Vegfest. If you come out, say hello and maybe you'll get the chance to be on TV!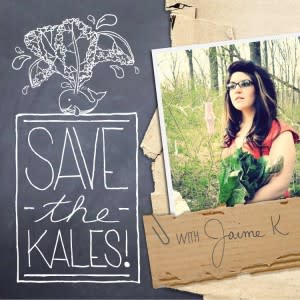 Visitors will also have the opportunity to meet this year's Veganize Me candidate Joshua Attanasio, who agreed to give a vegan diet a chance for one month prior to Vegfest. The Morning Call featured Joshua's adventure into veganism in the September 3rd edition, for those curious about how he adapted to the Vegan 'til Vegfest Challenge may read the article here.
In addition to all the deliciously prepared foods, fest goers will be able to sample a variety of vegan beer and cider while being serenaded by the musical talents of Serene Green, Jumpstart Duo, and Todd Wolfe just to name a few.
For more information about Vegfest including the full schedule of events check out the Downtown Bethlehem Association's Vegfest event page or on Facebook.