There are three upcoming Lehigh Valley events where you can really let out your inner geek: Comic Convention on May 3rd at Whitehall Mall, which coincides with Free Comic Book Day this year, Lehigh Valley Fan Festival on May 31st at Allentown Brew Works, and The Great Allentown Comic Convention on July 12th at Merchants Square Mall.
These three great events are all in our backyard. It's time to get out and go.
Comic Convention at Whitehall Mall is May 3rd from 10 a.m. to 6 p.m. is run by Comic Masters. This coincides with Free Comic Book Day so you are bound to walk away with something. There will also be a private screening of Amazing Spiderman for $5 a ticket, but you'll need to contact them before Saturday, as that showing is a 9:30 a.m., before the rest of the day gets going.
There will be food, plenty of long and shortboxes to dig through, thousands of $1 comics, special guest comic artists Jose Garcia Lopez and Khoi Pham will be on hand, as well, and Comic Masters is celebrating it's 20th Anniversary.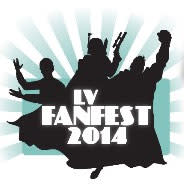 Next up at the end of the month on May 31st is Lehigh Valley Fan Festival being held at the Allentown Brew Works event facility from 10 a.m. to 7 p.m.
The Alternative Gallery will be on hand as well as artists; Shawn Andrews, Andre Bickley, Craig "Old School" Blake, Dawn Griffin, Paul Michaels, Kenny Phifer, Kevin West, Kyle Whary, Bobby Zeik and celebrities; Amy Dumas, former WWE Superstar known as Lita and Taimak who played Bruse Leroy in "Barry Gordy's The Last Dragon." That's not to mention the A-Town Deadpool, Long Island Batman, and  fan groups like Heroes Alliance, Imperial Klingon Forces, Mando Mercs and many more.
There will be plenty of cosplay as well, in fact, tickets start at $10, but are only $8 if you're in costume. That's 20 percent off for wearing that homemade Tardis that's hanging in your closet!
Then as summer heats up, the Great Allentown Comic Con will be hosting its summer show on July 12th at Merchants Square Mall.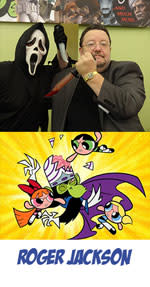 Great Allentown Comic Con will be held at Merchants Square Mall on July 12th from 10 a.m. to 6 p.m. Artists Bryan J.L. Glass, Shawn Andrews and Steiner Palomino will be joined by actress Karan Ashley the second Yellow Power Ranger, cosplayer Nicole Marie Jean and Roger Jackson who is best known as the voice of Ghostface in the Scream slasher films as well as being the voice of Mojo Jojo in the Powerpuff Girls.
Those individuals along with the Imperial Klingon Forces, Mandalorian Merc,s and countless vendors selling cheap and expensive comics, toys, art and more are sure to fill up your day and your bag. Cost to get in is $12, but children under 12 are free if accompanied by an adult and you get $2 off if you come in costume!
So that's three events to really let your inner geek run wild. Hit up one, two or all three. Go as Captain America, a Jedi, Indiana Jones, Batman or a Ninja Turtle. Just go, I've been to them all in the past and although not always in costume, it's fun none-the-less. I also suggest that you take a bag with you... Giveaways are cool and finding that great comic buried in the long box is even better!