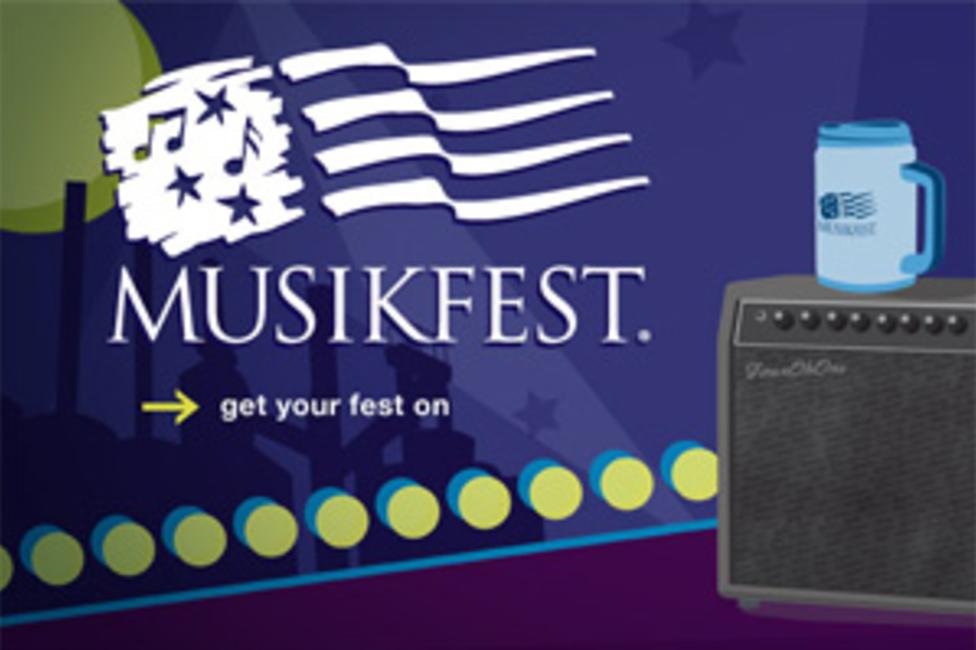 There were plenty of options this year at Musikfest. There always are. Throughout the 'fest we've documented our travels starting with this great video of the Slicked Up 9's playing at the Musikfest Cafe opening night.
We also hit up the Young the Giant show, not a bad way to start the festing, and we weren't done yet.
Headlining Musikfest's day two was Sublime with Rome and day three was MGMT.
Day four we found out that the "Heart of Rock and Roll" still beats at Lehigh Valley's Musikfest with Huey Lewis and Joe Cocker, although there wasn't any doubt of that...
The next night we were moved by Goo Goo Dolls and their special guest George Dennehy. On to night six, where we were Reelin' in the Years with The Dukes of September.
Then came the rain, Band of Skulls and a rain shortened Jane's Addiction set, not that the rain could damper our festivities.
"A Change will do you Good" so we slowed it down on the eighth night of the 'fest with Sheryl Crow. We did take a break on ninth day missing Daughtry in concert, but we made it back on the final day to see Boston close down Musikfest 2012.
Don't get the wrong idea, we didn't just go to concerts. We showed up hours early for the show, ate and drank at our favorite vendors, danced a few polkas and shopped. It's all par for the course and we can't wait for the 'festing to begin again... Thank goodness it's only 10 days a year!