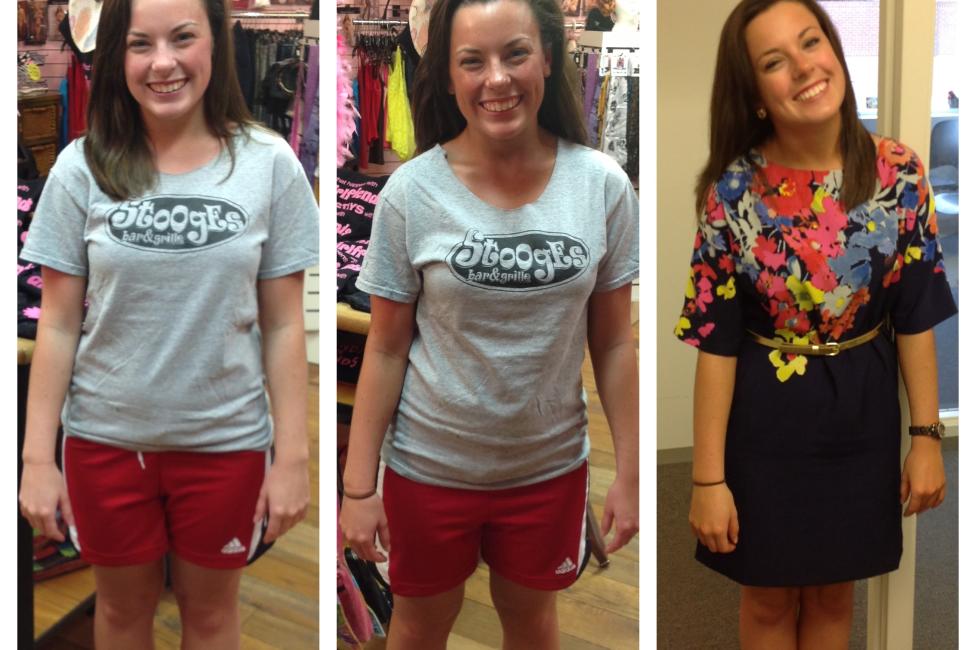 Tanning is a contentious issue to some and a necessity for others. While some prefer the natural glow of the sun, some aren't waiting around a few more weeks until it makes a regular and dependable appearance.
So, while a tanning bed or spray tan may not be for everyone, there are still places to go where they can take care of anyone. Girlfriends Boutique, in Bethlehem Commons at the corner of Main and Broad streets in Bethlehem, is one of those places. And they are doing it organically!
Inside the shop, past Girlfriends' fun clothes, trinkets, scarves, hats and other items (and the locally owned City Hick Clothing Co. display) is their organic tanning booth.
Now, I have to admit, I'm not a spray tanning kind of guy. I'm more of a "I accidentally got tan because there was a festival outside" kind of guy. That being said, I expected the spray tan to smell.... well... chemically. To the contrary, it had almost a sweet smell to it as store owner Karan Merkel begins to go to work on a model who had come in to get sprayed before an event.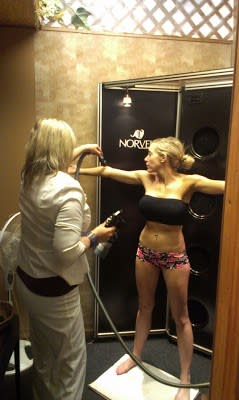 Girlfriends' Boutique offers organic spray tanning from Norvell. According to Merkel, the spray tan is made of all-organic materials and allow for a tan without any exposure to damaging UV-rays that may come from other tanning beds or the good ole' sun.
Merkel applies a barrier cream to the palms, elbows, knees and soles of the feet to prevent the tanner from attaching to those areas. She then preps the skin with a pH balance spray to insure a darker, more natural color. And finally, she sprays away.
Merkel said that now is the best time to get ready for the spring and summer months.
"We're also encouraging those looking for pre-prom spray tans to come in as well," she said.
The whole process doesn't take more than a few minutes, and aside for a few instructions that include waiting to shower and wearing loose clothing until the tan takes hold, it's pretty non-committal.
"You look thinner with a tan," Merkel said. "If you can't tone it, tan it!"
Girlfriends also offers a complimentary tan to any patients diagnosed with skin cancer or any other skin problems that restrict them from being in the sun.
"Spray tanning is a great alternative. You can still be tan and do so without any dangers."