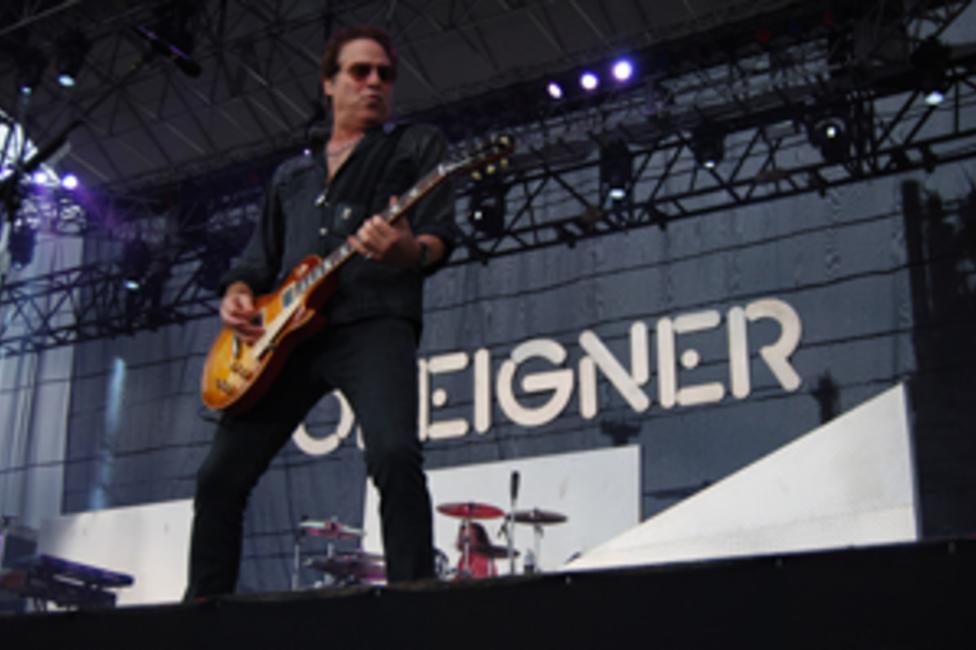 Two classic rock bands took to the Sands Steel Stage at PNC Plaza last night at Musikfest; Foreigner and Styx. Both bands rocked the outdoor venue to a sold-out crowd. For older rock bands, they sounded great and put on a fantastic show. Check out some pictures below.
If you've never 'fested, you don't know what you are missing! For the first time ever, I had tickets for the  MINI of Allentown Steel Terrace which is a tented venue with tables and chairs. My tickets also included a hot food buffet including dessert, all of my drinks (and yes, that means alcohol), and the best perk of all ... VIP bathrooms! These tickets were worth their weight in gold and well worth the price.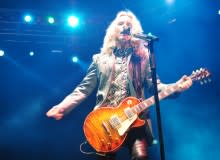 There are a few days left to 'fest with some great headliners and tickets are still available. Here are a few pointers if you are planning to head to any of the remaining concerts:
1. Plan to leave early as traffic around Lehigh Valley heading into Bethlehem is going to be crazy. And, don't forget, this is an outdoor venue so dress appropriately!
2. Parking was pretty easy to find around the 6 p.m. hour. There are several lots that cost $10 in and around the concert venues on the SouthSide. If you don't want to pay that much you can catch one of the shuttles for $4 per adult or maybe you will get lucky with on-street free parking.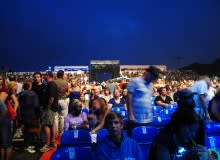 3. Gates for most of the main stage, paid shows open at 6 p.m. The lines are going to be long, but they move pretty fast. All seats are assigned so there's no need to rush. Bags will be searched as you are heading in. Cameras aren't allowed, so don't bring it. And, you won't be allowed to re-enter the venue once your ticket is collected.
4. Once you are inside the venue there are plenty of food and beverage vendors to choose from. You will need tickets to buy it, and those are sold inside the venue as well.
5. If you can't afford a ticket to see a Sands Steel Stage shows live, there are plenty of free shows happening at Levitt Pavilion SteelStacks, Frank Banko Alehouse Cinemas, Musikfest Cafe, and Air Products Town Square, all within steps of the PNC Plaza on the SouthSide of Bethlehem. There are also other entertaining acts along the street and plenty of vendors for all of your food and beverage needs.