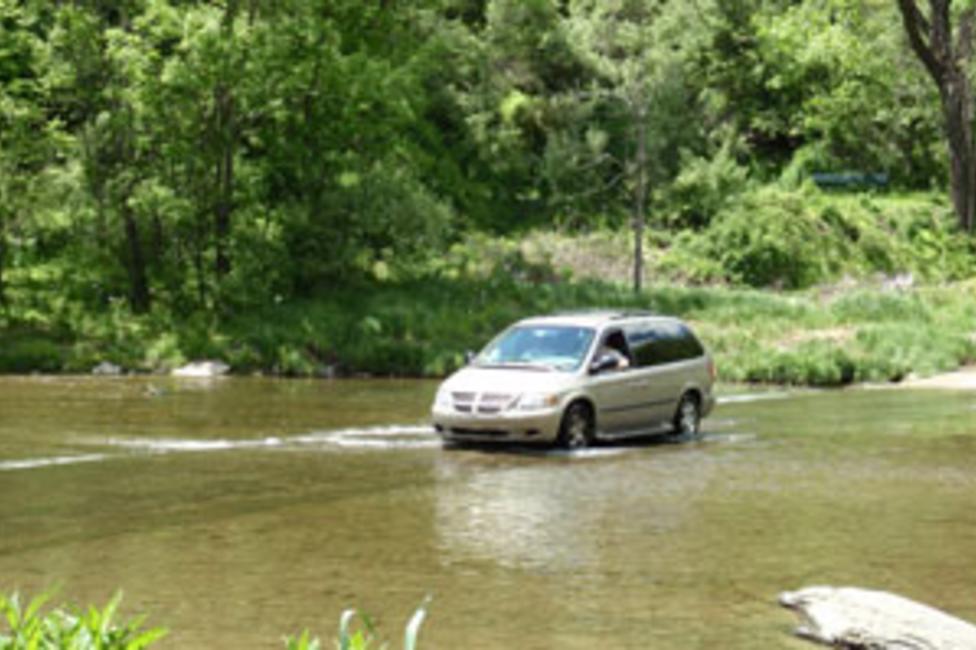 It was a beautiful Sunday in Lehigh Valley and my wife and I were both recovering from colds, so we decided to get some vitamin D and have a picnic lunch at Trexler Nature Preserve.
Arriving at the Preserve, we decided to pass up on a visit to Lehigh Valley Zoo since we had brought our lunch and were hungry. Bypassing the Zoo's parking lot, we found a picnic table overlooking the Jordan Creek, where you need to "Ford the Jordan."
It was quite an entertaining lunch. We could pick out the newcomers from the veterans. The newcomers would hesitate, stop and even try to turn around before driving through the shallow Jordan Creek. Others would zip right along, splashing their way across, often to the delight of their children passengers. Some would stop part way across for a "photo-op" - how often do you get to stop mid-stream for a picture? In every case, there were smiles on the faces of those fording the Jordan.
It was a busy day at the Trexler Nature Preserve. I noticed there are quite a few changes going on there; we definitely need to go back to visit the new Environmental Center when we're feeling better.
Have you ever forded the Jordan Creek at the Trexler Nature Preserve? What tactic did you use?