Welcome to my new blog post feature titled "Foodie Friday Q & A." I'll be featuring restaurants each month with a question and answer style format. I'll also try to incorporate recipes, photos, and more. I know. I know. Today's not Friday, but since it's the day before a holiday and most of us are off for the rest of the week, let's just play along as my first featured restaurant, Copperhead Grille, is offering some great specials and an awesome Thanksgiving meal recipe.
Let me introduce you to Copperhead Grille in Allentown and Mike Dontas, Chef and Operating Manager.
Discover Lehigh Valley: How would you describe your cuisine? Copperhead Grille: American pub food with international influences like Latin and Mediteranean
DLV: What are some dishes that best exemplify your cooking style? CG: Mediteranean grilled chicken skewers, chimmi steak fajitas
DLV: To what extent are you involved with the local agricultural community, and does it influence how and what you cook? CG: We purchase local produce when we can.
Click here for Copperhead Grille's Turkey & Filling Fritters recipe, or you can get them during happy hour and late night apps for 1/2 price.
DLV: What are some of your favorite cooking ingredients? CG: Fresh ingredients like good quality cuts of beef, pork or chicken. I love pork shoulder, roasting it down low and slow is one of my favorite things to do.
DLV: When did you first develop an interest in the culinary arts? CG: In college — loved cooking for my friends and family. I also grew up in a restaurant and my dad was a chef. My mom is an awesome cook as well. Growing up I always ate delicious food. My mom's roasted chicken is to die for.
DLV: Do you have any kitchen traditions? CG: I say a prayer before each service.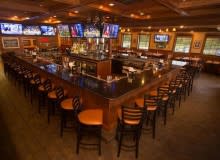 DLV: Who are some of your culinary influences? CG: My family, especially my dad, for his work ethic and passion for perfection. Also, Emeril Lagasse, Gordon Ramsey, Bobby Flay. And my cousin Mike Dontas, who is also my business partner, for always challenging me.
DLV: What was your first job in the food service industry? CG: The Parkland Restaurant, a family business since 1983. I started as a dishwasher at the age of 10.
DLV: Do you have any advice for aspiring chefs? CG: Work hard – it's not a job for the weak hearted. It is stressful, hot and there are long hours.
DLV: Where did the name of your restaurant come from? CG: My business partner, Mike Dontas Jr., thought of it and I immediately thought it was brilliant.
DLV: Did you have formal training or "hard knocks" university? CG: Hard knocks university, the Food Network and google were huge in my growth. I used to watch Essence of Emeril every day to pick up new recipes. Now, I am hooked on Diners, Drive ins and Dives.
Add a little Copperhead flavor to your Thanksgiving meal with their Fresh Cranberry Sauce or Turkey Gravy.
DLV: Who are your mentors? CG: My family, especially my business partner Mike Dontas Jr., my dad, uncle Lou, aunt Barbara and Mike Axiotis (of Red Robin, Lehigh Valley Restaurant Group).
DLV: What is the top selling item on your breakfast, lunch and dinner menus? CG: Our wings are one of our top selling items along with our homemade fried mozzarella sticks, baby back ribs, sizzlin' fajitas and jumbo lump crab cakes are up there as well.
DLV: What year was your restaurant established? CG: 2002
DLV: What do you feel sets you apart from other local restaurants? CG: We are the only sports grille in the valley. No one else can say that.
DLV: Besides your restaurant, what is your favorite Lehigh Valley restaurant? CG: I love hanging out with my friends and family at the Keystone Pub.
May your stuffing be tasty, May your turkey be plump, May your potatoes and gravy have nary a lump. May your yams be delicious and your pies take the prize, and may your Thanksgiving dinner stay off your thighs!

Happy Thanksgiving everyone!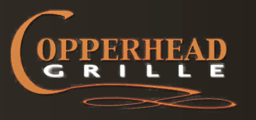 Copperhead Grille 1731 Airport Rd. Allentown, PA 18109 610-403-4600 www.copperheadgrille.com Cuisine type: American Pub Food with international influences Hours of operation: Monday - Saturday 11 a.m. - midnight or later; Sunday 11 a.m. to 10 p.m. Average price range: $12 lunch, $18 dinner Number of seats: 200 Sunday brunch offered? Once a year on Easter Sunday – it's delicious! Children's menu? Yes, absolutely Outdoor dining available? Yes, at our Allentown location Alcohol available? Yes Handicapped accessible? Yes Take-out service? Yes Live music? Yes (on Thanksgiving Eve at the Allentown location) Wi-Fi accessible? Yes Credit cards accepted? Yes