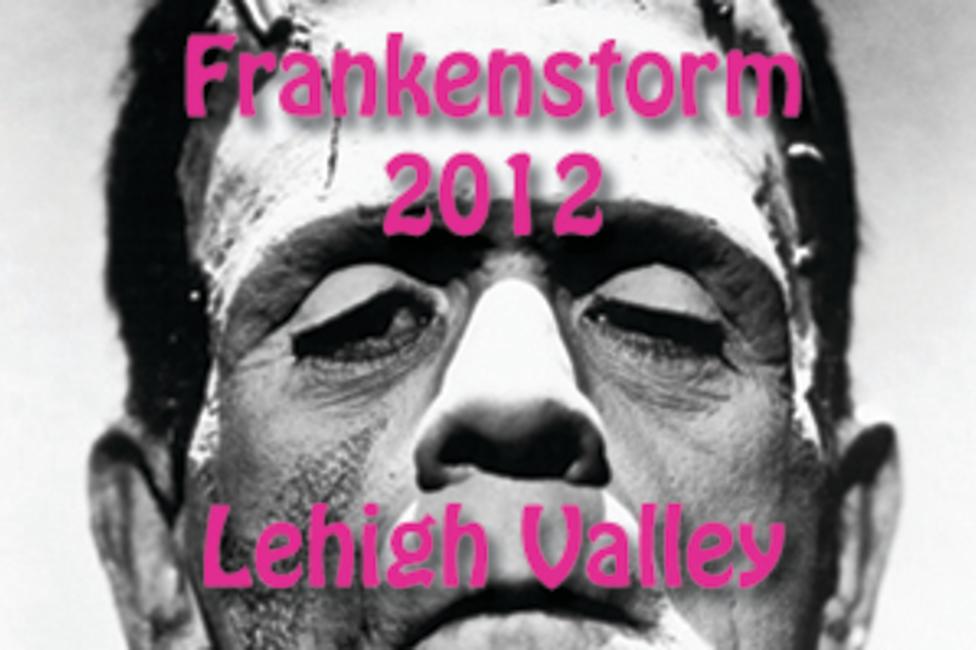 Lehigh Valley, and pretty much the entire eastern seaboard, is bracing for what has been dubbed a "Frankenstorm"; a hurricane that looks to be mixing with a snow storm. We're talking the possibility of 50 mph winds whipping around an ample supply of snow. Some are even calling it, potentially, the worst storm of its type in 70 years. It's alive!
Many forecasts are calling for the worst weather to hit on or around Tuesday, so, there is plenty of time to head to Home Depot to stock up on nails and 2x4s and hit up the grocery store to buy eggs, milk and bread.
But, after all the preparation is done, what if you still want to have some fun?
While we, of course, don't recommend heading out in any sort of inclement weather and urge you to be careful if you do, here are a few things to do leading up to the storm this weekend to do when the weather outside is, well, Frankenstormish.
1. The Movies: This one is pretty easy. Lehigh Valley is home to numerous movie theaters that are either showing blockbusters, like the Rave at Promenade  or more indie type flicks, like Civic Theatre of Allentown and The Frank Banko Ale House in Bethlehem. Since there is most likely a movie theater pretty close to you, venturing out in a bit of bad weather isn't so bad when the trade off is a few hours watching Taken 2.... or whatever you're going to see. If you're REALLY adventurous, you could check out Becky's Drive-In for their Halloween Weekend on Friday and Saturday!
2. Go Shopping: Did we mention not to forget your milk and bread? Well, we probably didn't even need to bring that up since everyone will be at the grocery store making for some pretty long lines. When a storm is abrewin', that could be just the chance to head out to the local malls like Lehigh Valley Mall or the Shoppes at Main Street Commons and not have to deal with typical large weekend crowds. The Crossings Premium Outlets are also hosting a Pink Event this weekend, as well.
3. Visit a Museum or Art Exhibit: I know, I know, you're thinking, "But, the weather is going to possibly be so frightful!" But, think to yourself, if everyone is out running about in preparation of Frankenstorm, what better time to schedule a bit of quiet introspection at the Allentown Art Museum or Sigal Museum in Easton?
4. The Pub or Restaurant: While everyone is at home making French toast with their new supply of eggs, bread and milk, you could be out at your favorite Lehigh Valley restaurant or bar enjoying a relaxing evening without a care in the world for the weather outside. Be careful, though, some bars can become quite packed when people know there is inclement weather coming and work or school may be cancelled the next day!
5. Let it Ride: If none of those other options tickle your fancy, why not take a chance at Sands Casino Resort Bethlehem? Besides, you probably have better odds of winning than all the meteorologists have at accurately predicting Frankenstorm!
No matter what you decide to do in preparation of Frankenstorm, please remember to be careful and take all necessary precautions. If the storm is as bad as some people think it may be, well, there's always Monopoly.
Also, take a peek at a full listing of Lehigh Valley events throughout the weekend and next week!