Summer is right around the corner and I cannot think of a better opportunity to get back in shape than with FREE fitness classes….yes, I said free.
I've found many health and fitness businesses throughout Lehigh Valley who offer complimentary classes, some on an ongoing basis, and others as a trial.
These options include CrossFit, yoga, spinning, running, plus many more. So whether you are a fitness fanatic or gym newbie, you're bound to find a class you'll like and maybe stick to it.
Check out my picks. I dare you to try them all.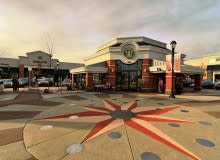 Capital Blue Cross Store at the Promenade Shops at Saucon Valley - Capital Blue is your one stop shop for healthy living needs. They offer free fitness classes all week long from Zumba, to Tabata classes, to a No Fear Fitness class, a judge free fitness class designed to increase your functional fitness level…perfect for a beginner.
They also offer free wellness & nutritional seminars. You can even purchase a healthy snack at the Rodale Café, located inside Capital Blue.
Studio Fitness - Studio Fitness provides a unique loft studio environment for group fitness & personal training. The owner, Les Solomon, has created a variety of classes in a comfortable setting in order to give everyone a healthy and fun workout experience. As a newcomer, your first class is free! I highly recommend checking out the spinning classes.
CrossFit Lehigh Valley - CrossFit Lehigh Valley is not your typical mainstream gym. They offer a unique "out of the box" approach to fitness. Their workout routines change daily and always include a full body workout.
If you're looking for a place to be challenged and work hard in a team building environment, check these guys out. Your first class is free!
West End Yoga - West End Yoga offers classes for all levels and all times of the day. Their classes include Hot Yoga, We Breathe, We Flow, We Meditate, We Stretch, and Yoga for Athletes. They also offer therapeutic massage and bodywork, plus personal wellness coaching.
I think we can all benefit from a little more relaxation in our lives. Their first class is complimentary.
Aardvark Sports Shop - Aardvark has been in business since 1984. They specialize in running shoes and apparel. Their staff and service is always top notch and can help you fit the best shoes for your feet.
As an extension to the businesses, Aardvark also offers free running classes and fitness classes. Check out their website for the next upcoming run.
So, there you have it, five free ways to jump start your exercise regimen or to try something new. Get out there!