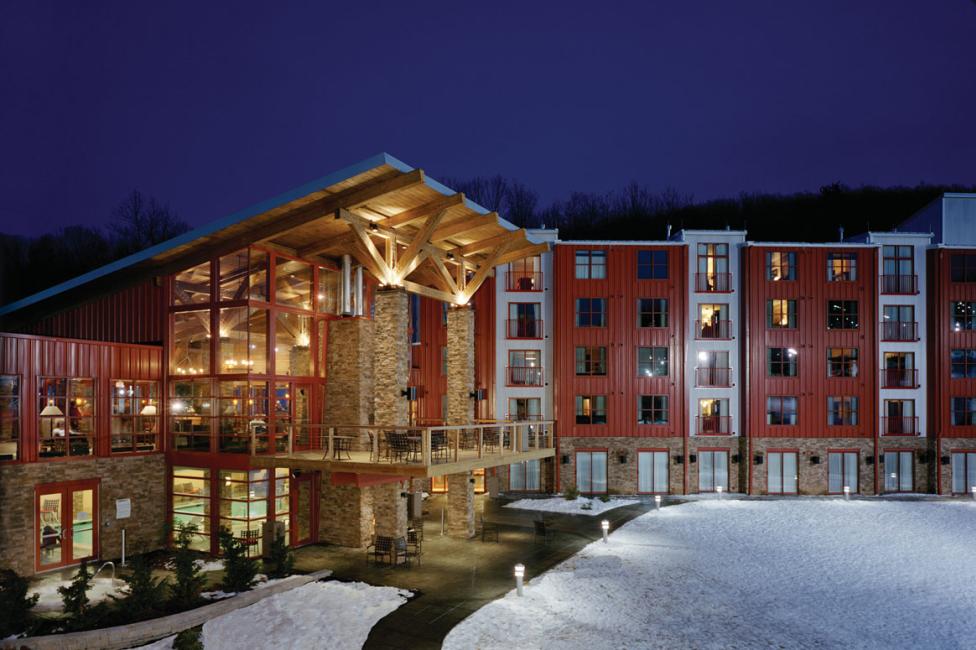 When you've wrapped up in the boardroom, be sure to save some time for fun! During the winter months, Lehigh Valley offers two fantastic locations that can accommodate your event with some adventure on the side.
In Macungie, you'll find Bear Creek Mountain Resort. This family-friendly mountain resort offers trails of all difficulty levels, a spacious lodge, and a stunning on-site hotel. Guests can enjoy meals at two dining locations, the Trails End Cafe and the Grille at Bear Creek. After a delicious meal, take time to relax at one of the resorts pools or hot tubs. And for the ultimate treat, opt for some pampering at the Spa at Bear Creek.
Give your event attendees the ease of enjoying everything in one location. Find out more about Bear Creek's meeting facilities here.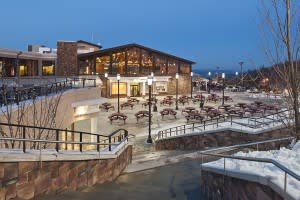 Winter fun can also be found at Blue Mountain Resort in Palmerton. With Pennsylvania's highest vertical, thrill-seekers are sure to enjoy some time on these slopes. You'll find plenty of fireplaces to cozy up to in the lodge in between runs. And when hunger strikes, head to the Slopeside Pub & Grill, a year-round restaurant offering tasty meals.
Blue Mountain Resort also features fantastic meeting spaces. Check them out in this episode of Meet in Lehigh Valley.