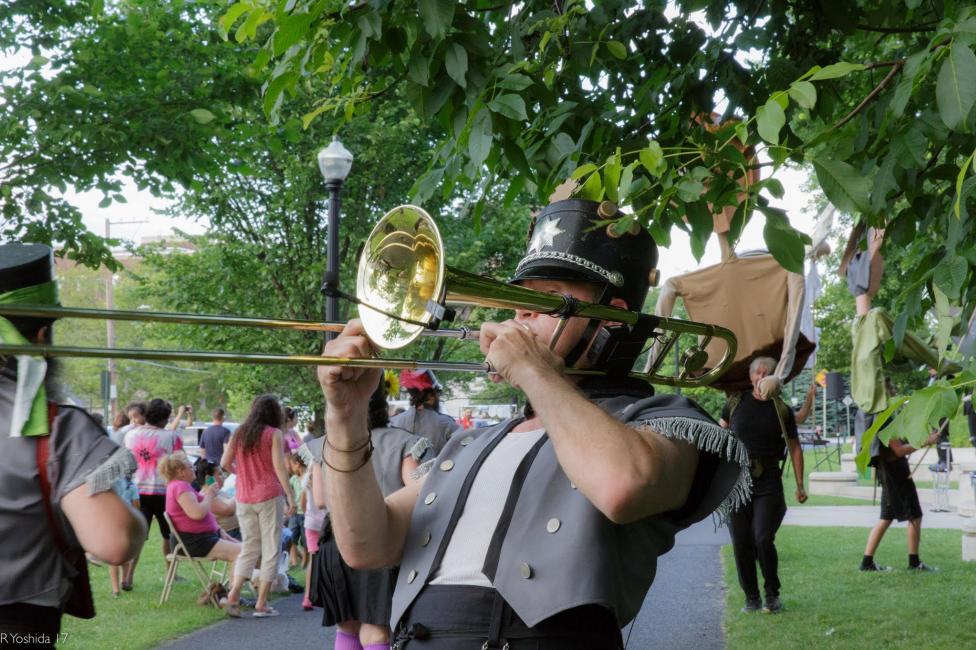 Join the Touchstone Theatre as they present a 10-day festival of original theatre, dance, music, art, and conversation, designed to celebrate and imagine our future — through art — together.Festival UnBound will be hosted October 4-13, 2019 at venues throughout Bethlehem and the greater Lehigh Valley region. Though this event showcases new work, it hearkens back to a pivotal moment in local history. 
In 1998,Bethlehem Steel ceased local production. To help the community work its way through this massive change, Touchstone Theatre created and assembled several works of art and cultural projects into a festival called Steel Festival, The Art of an Industry. Now, as October, 2019 approaches and the 20th anniversary since that extraordinary event, the community faces a challenge of a different and perhaps more daunting nature. Who are we, now that the Steel is gone? What are the challenges ahead, and what are the values that will hold the community together as we face the task of shaping our future? Festival UnBound seeks to inspire conversation while engaging community members. 
Over the course of 10 days, the festival features more than 20 events, nearly half of which are free to the public. Various ticketing options including a festival pass are available as well. Event highlights of Festival UnBound include:

For more information about Festival UnBound, including a full listing of events, click here. Learn more about the event, including ticketing and parking information, here.