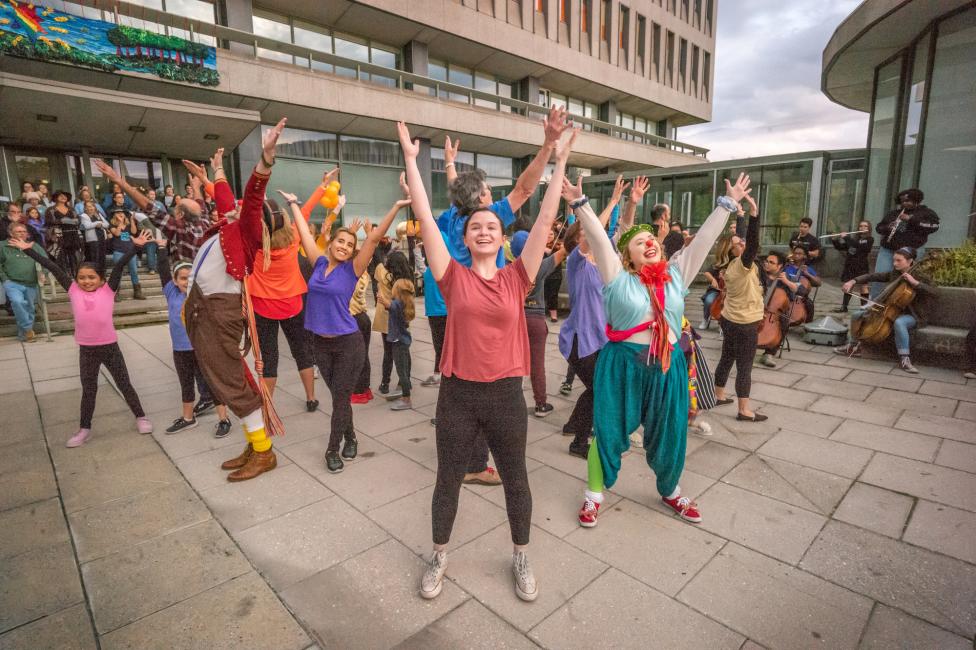 Following the success of 2019's inaugural Festival UnBound, Touchstone Theatre is back for round two - albeit, with a slightly different approach. Festival UnBound, a series of events for and by the Lehigh Valley community, returns for the fall of 2020 with a slew of new and diverse performances and community gatherings, fully embracing the changes 2020 has ushered in.
This year's Festival makes it even easier to catch every event - with eight events, spanning through September and October - and gives you a chance to safely enjoy what you've been missing out on lately, like live music and theatre. All events take place outdoors, with most presented in the Touchstone parking lot and many with accompanying livestream digital options. Hand sanitizer and PPE will be provided for in-person audiences, with social distancing and mask-wearing enforced for all attendees.
How to attend?
For the six free events, we encourage you to call Touchstone to reserve a table. Instead of reserving individual seats, we are reserving 2-person or 4-person tables - that way guests can safely enjoy the event with the folks they arrived with. Call Touchstone at 610-867-1689 to reserve. For the two ticketed events, call or purchase online here. Feeling spontaneous? Show up the night of the event, and try your luck. Chances are there will be spots left. Please note: reservations are strongly encouraged for Rumi/Nation, as audience spots are limited to 20.
What to expect when you arrive?
Lots of friendly Touchstone faces wearing Festival UnBound t-shirts and masks, ready to help. Most of these events are in the Touchstone Theatre parking lot and there will be tables and chairs set up 6'+ apart. Once seated at a table, masks may be removed, but do need to be replaced again for getting up from the table. Most events will have food and drink to purchase, so double check the website and arrive hungry!
Not ready to attend in person yet?
All good! Many events have a digital option, which will be accessible by a link posted on Touchstone's website the day of.
What if it rains?
Postponements due to rain will be announced by 2pm day of the event. Check Touchstone's website and social media pages to make sure before heading over!  In general, rain dates are the following night at the same time.
What's happening this year?
All events are located at Touchstone Theatre Parking Lot, 321 E. Fourth St., Bethlehem, PA 18015. Here's what's happening this year:

For more information about Festival UnBound, including a full listing of events, click here. Here's a wrap up video from last year's 10-day festival and here's a new song and music video created this summer.