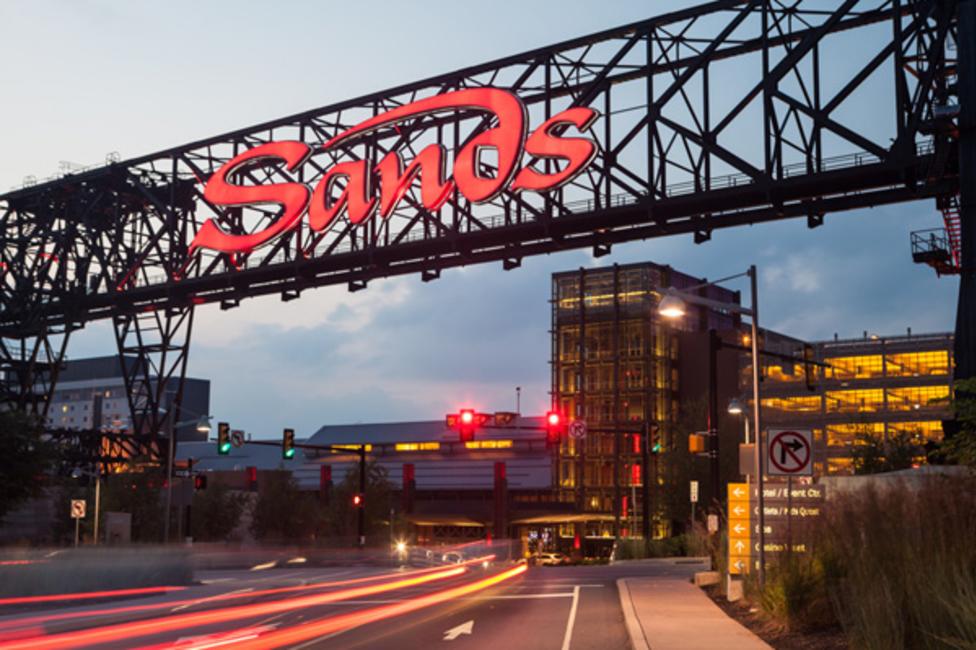 Offering a mix of business and pleasure, Sands® Bethlehem is an ideal destination for a variety of corporate meetings ranging from executive retreats to industry conferences.
Built on the site of the former Bethlehem Steel plant, the Sands® Bethlehem hotel has over 12,000 square feet of meeting space and 300 guest rooms, including 22 luxury suites, offering complimentary continental breakfast. With free Wi-Fi, an in-house audio visual team and on-site meeting planners, this unique location, wide range of amenities and first-class service come together to ensure that your next meeting will be anything but typical.
For larger events, the Sands® Bethlehem Event Center features 14,000 square feet of space and can accommodate up to 1,000. The attached Vision Bar boasts 6,000 square feet, a full-service bar, and balcony seating for privacy. Both the Sands® Bethlehem Event Center and Vision Bar are available as venue rentals.
Their award-winning cuisine is prepared by a team of professional chefs and offers the finest cuisine and delectable treats to add a touch of gourmet for attendees.
With its Green Meetings program, Sands® Bethlehem takes a holistic approach to providing environmentally preferable choices and options for all meetings and events.
Sands® Bethlehem is conveniently located 10 minutes from Lehigh Valley International Airport, just off of Interstate 78, Route 22, and Route 33, and is easy to reach from New York City and Philadelphia.