Fall might be my favorite time for beers- I'm a sucker for anything pumpkin! While the days may be getting shorter, there is definitely no shortage of excitement surround the Lehigh Valley Ale Trail. Check out a few of our highlights from the last few months.
Local favorites Fegley's Brew Works and Weyerbacher Brewing Company have both had wonderful seasons with their respective pumpkin beers. If you haven't had a chance to sample these brews yet, I highly recommend that you do so before it's too late. Both breweries offer tours on weekends; Fegley's Allentown Brew Works on Saturdays (, free but by reservation only), and Weyerbacher on Fridays & Saturdays (free). Be sure to enjoy a sampling of beers after you hear about what goes into the process.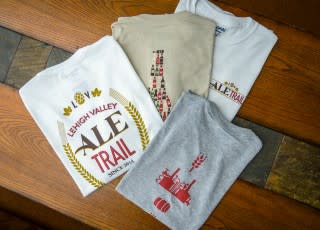 This fall, we also welcomed a newcomer to the Lehigh Valley Ale Trail scene. While their beers have been around for some time, you can now head to Funk Brewing Company in Emmaus to have a taste or fill your growler at their brand-new tasting bar. Their Falliage brew is the perfect blend of fall flavors. You can read more about the future of Funk Brewing Company here.
The Atlantic published two pieces on the Lehigh Valley craft beer scene. The first focusing on Pennsylvania's craft beer economy, and the second highlighting the making of mead with The Colony Meadery.
Speaking of mead, The Colony Meadery continues to rack up the accolades by taking home three medals in the prestigious Michigan Mead Cup. Their meads can be purchased on-site at the brewery, or at a number of local bars & restaurants. Check their website for more details.
Coming soon, beer lovers will have plenty of activities to enjoy.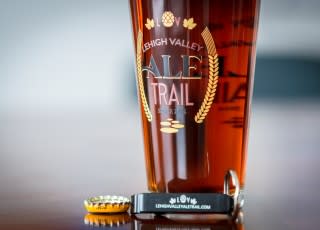 Join the Lehigh Valley Ale Trail on Saturday, November 22 at the annual Great Brews Classic  Beer Festival at Split Rock Resort. Tickets are available for purchase here. The event will feature two general tasting sessions, as well as two VIP sessions. Tickets are available for purchase here. Overnight packages are also available. The list of participating breweries is quite impressive! You won't want to miss out on this one.
On Saturday, December 6, say hello to the Lehigh Valley Ale Trail at Fegley's Craft Beer Festival, held at the Allentown Brew Works. More than 50 craft beer samples will be available for tasting, plus snacks and more! Tickets are available for two separate tasting sessions, as well as a private VIP session.
If you're on the hunt for the perfect holiday gift for your favorite beer-lover, look no further than the Lehigh Valley Ale Trail store. An assortment of t-shirts, pint glasses, and more are now available for purchase in limited quantities. Check out the full stock of items here.
Looking to learn more about the Lehigh Valley Ale Trail? Be sure to like us on Facebook and follow us on Twitter.
Sign up for the quarterly e-newsletter focusing on all things craft beer here.