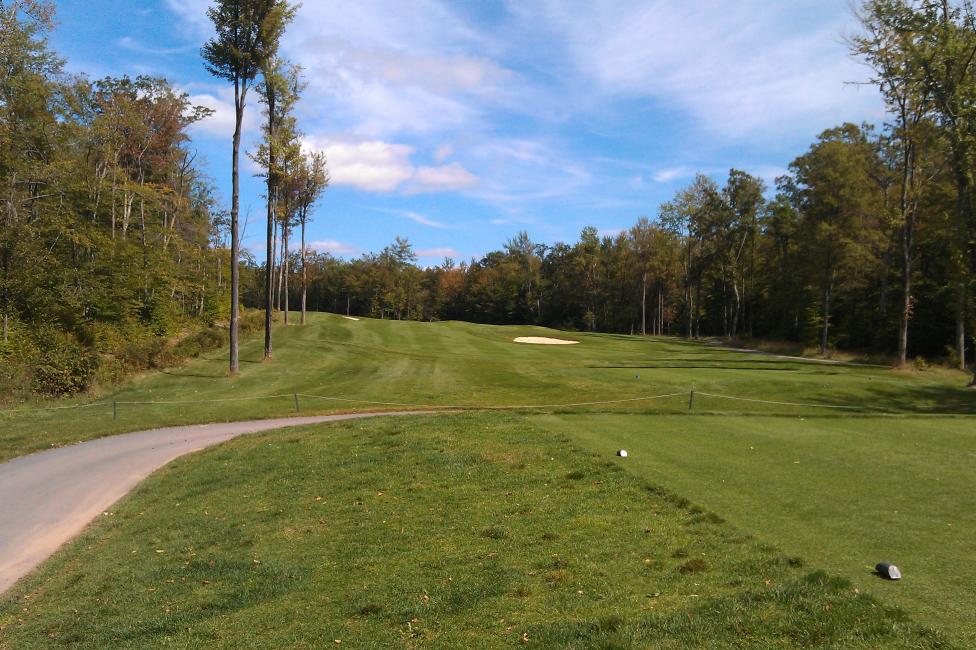 Golf season is far from winding down in and around Lehigh Valley. Fall is one of the nicest times of the year to play golf around here. The spectacular scenery, changing color of leaves and cooler air can really make for an awesome round of golf. And … it never hurts if the "Golf God" from above is on your side while out there.
I had the chance to play a course that I had only played once before, but really enjoyed; Jack Frost National Golf Club. Just a short drive from Lehigh Valley, lies this monster of a course, 7,200 yards on over 200 mountainous acres of property to be exact. I wish we would have waited another two weeks to play it though, since the leaves are not changing just yet. That would have made for an unbelievable leaf-peeping day had that happened. That didn't interfere with our round though, it was still an incredible course and in excellent condition.
In my opinion JFN is pretty forgiving for all players. Fairways are pretty wide open and even if you're in the tree line there is a good chance of finding your ball. Being a woman golfer anything forgiving is huge! They had just the right amount of tee advantages for me, a player whose handicap is far from stellar. On the other hand, I played with a Lehigh Valley Hall of Fame golfer who thought just as much of the course as I did. So, it goes to show that this course has the ability to be very challenging and friendly at the same time.
Besides the scenery and the excellent condition of the course, we enjoyed the complexity of the undulating greens that were like putting on a roller coaster at times. They also offer a pretty decent grass and sand practice area. The only disappointment to the entire facility is the lack of a clubhouse. Currently they are housed in a temporary facility, but still offer a small golf shop and grill. Nothing that would stop me from not returning, for sure!
My advice is that you just get out there and play another round or two or three this year before "Old Man Winter" hits us up. And, check back soon for my experience at the 75th Lehigh Valley Amateur Tournament happening September 17 – 25th at Green Pond Country Club. And no, I didn't even think of trying to qualify. Good thing for those spectators!
[gallery ids="6600,6601,6602,6603,6604"]