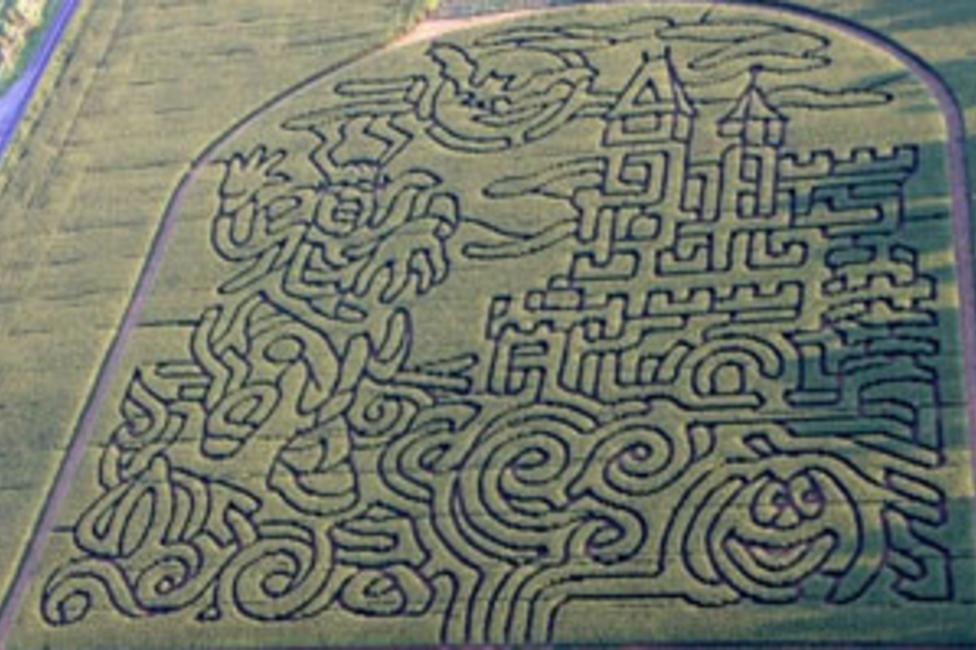 With the weather starting to cool down and the leaves beginning to change, it's time to put away the swimsuits and flip-flops. But that doesn't mean that the fun has to end!  We're lucky to have tons of great fall activities.  If scary things aren't for you (they aren't for me!), check out our roundup of family-friendly fun!  From corn mazes to pumpkin and apple picking, to fall festivals, we've got a bit of everything to offer.
If you're looking to test your sense of direction, try out a corn maze. Some of these are pretty large, so be sure to leave yourself enough time to find your way!
Raub's Farm Market in Easton offers a 14-acre maze, and also offers hayrides and a pumpkin patch. The large maze is broken into three separate paths, give each a try!
Seiple Farms in Bath features a maze that spans 18 acres with 3 miles of path within. After you complete the maze, stock up on the many seasonal offerings that they have available!
Navigate your way through the four miles of paths in the corn maze at Bear Rock Junction in New Tripoli.  Once you've found your way out, hop on a hayride to relax, or take a stroll through their Farmer's Market!
Unangst Tree Farm, located in Bath, has two different corn maze options. Try the 6-acre maze if you're feeling adventurous, or stick to the 1-acre if you'd like something a little smaller.  You can also hop on a hayride out to the pumpkin patch to pick one straight off the vine!
There's nothing better than a homemade pie, so go ahead and stock up on apples at these farms where you can go out and pick your own!
Grim's Family Farms in Breinigsville hosts a Fall Festival that has a great pick-your-own apple orchard, as well as pumpkins too! Before you fill your basket with apples,  take a trip on the hayride that goes out around the farm. And if you haven't had your fill of corn mazes quite yet, Grim's also has a 6-acre maze on-site.
Stawberry Acres is another great location to pick your own apples.  They provide containers for your apples and will also give you a ride out to the orchards!  If you don't have the time to pick your own, they also have fresh-picked apples ready for purchase.
The Rodale Institute in Kutztown hosts its Organic Apple Festival this Saturday (September 21st) from 10 a.m. to 5 p.m. where you can sample tons of organic goodies and pick your own apples!
So dust of those boots and break out your sweaters, it's time to get out and enjoy the fall!