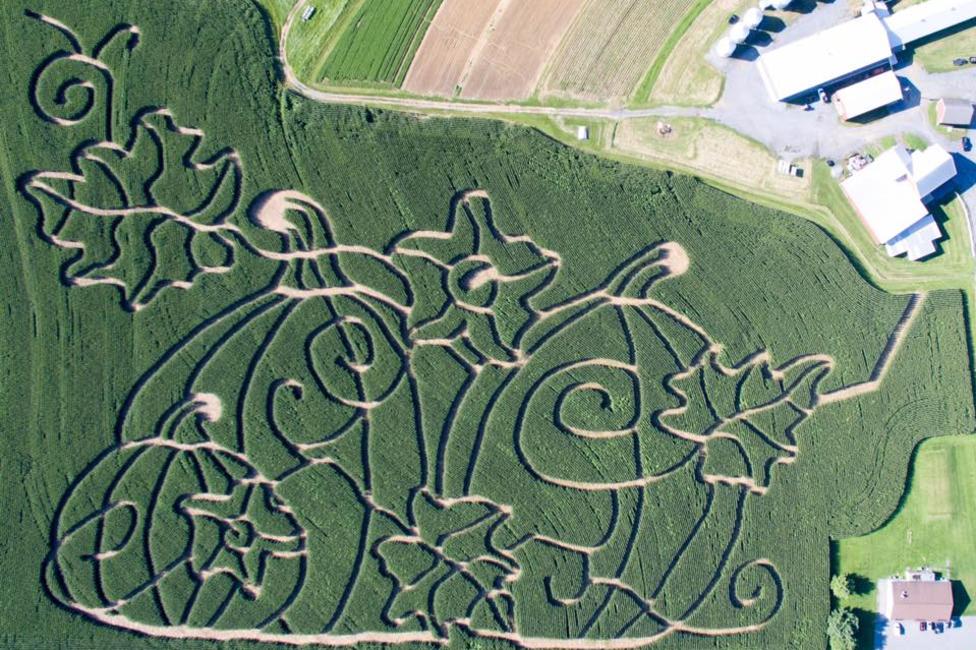 Can you find your way without relying on your smartphone's GPS? Lehigh Valley is home to a variety of corn mazes that are primed for exploring. Test your directional skills as you navigate the rows, though it's just as fun to get lost!
Grim's Fall Festival (9941 Schantz Rd., Breinigsville)
Add on to your fun at Grim's with a stop at their corn maze once you've picked your apples & pumpkins. During the daytime, kids will love exploring the pathways between the corn stalks. Big kids will enjoy special chances to take on the maze via flashlight. Grim's Fall Festival will be open September 15 through October 28, details available here. 
Bear Rock Junction (8181 Rt. 309, New Tripoli)
Spanning just over two acres, this corn maze is the perfect outing for families! Activities within the maze include a scavenger hunt and fun trivia questions to get you thinking. For even more fun, hop on a hayride, race along go-kart tracks, or play a round of mini golf on site. The fall season kicks off on September 14, check out details here.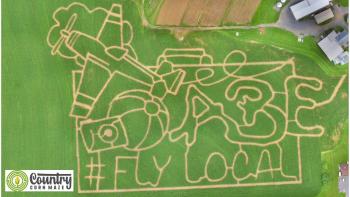 Raub's Farm Market (1459 Tatamy Rd., Easton)
One of the largest corn mazes in the area, Raub's spans a whopping 14 acres. Packed with nearly six miles of trails, you'll want to join in one of the investigative games that take place. Follow the clues to test your problem-solving skills and help reveal the answer to the mystery in a Clue-style game. Challenge yourself in Raub's corn maze running from September 8 through November 4; full details available here. 
Seiple Farms (5761 Nor Bath Blvd., Bath)
Enjoy a fall festival featuring pick your own pumpkins, carnival rides, good eats, and massive corn maze. The maze covers 18 acres with three miles of walking paths tucked within. This year's corn maze is sponsored by the Lehigh Valley International Airport. Explore their fall activities on weekends September 29 through October 28. View full details here. 
Unangst Tree Farms (7317 Bethlehem-Bath Pike, Bath)
Be sure to leave plenty of time to explore this maze! The large mazes feature countless twists and turns that will leave you dizzy. Make note: the large maze is only open on the weekends, though the smaller maze is open during weekday hours for children ages 8 & under. Visit the fall activities at Unangst September 29 through October 31. Details are available here. 
Ready for even more fall fun? Check out more things to see to & this autumn here.