Looking to do more for the environment? Is your group interest in organic farming and its benefits? The Rodale Institute provides group tours for those that believe in their mission that through organic leadership everyone can improve their health and the well-being of others and the planet.
Committed to groundbreaking research in organic agriculture, advocating for policies that support farmers, and educating people about how organic is the safest, healthiest option for people and the planet, Rodale Institute's farm is definitely a destination for inspiration, which provides research for a catalyst of change.
The Rodale Institute was founded in 1947 by organic pioneer J.I. Rodale to study the link between healthy soil, healthy food and healthy people. He moved from New York City to rural Pennsylvania in the late 1930's where he was able to realize his keen personal interest in farming.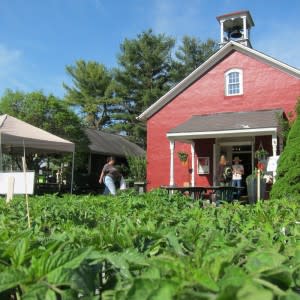 He learned about organic food-growing concepts being promoted by Lady Eve Balfour and Sir Albert Howard and theorized that to preserve and improve health one must restore and protect the natural health of the soil. Developing and demonstrating practical methods of rebuilding natural soil fertility became J.I. Rodale's primary goal when World War II's sudden shortage of nitrogen fertilizer — as it was diverted to making munitions — exposed the natural nutrient poverty of the nation's soil. In 1947, J.I. founded the Soil and Health Foundation, forerunner to the Rodale Institute.
The publishing company he founded, known today as Rodale Inc., is the authoritative source for trusted content in health, fitness, and wellness around the world.
The concept of "organic" was simple but revolutionary in the post-World War II era. Manure, cover crops, and crop mixtures were standard practices through World War I, but chemical fertilizers, pesticides, herbicides, artificial ingredients, preservatives and additives for taste and appearance in the years since the war rapidly changed agriculture. As J.I. Rodale communicated the idea of creating soil rich in nutrients and free of contaminants, people began to listen and acceptance grew. "Organics is not a fad'" J.I. wrote in 1954. "It has been a long-established practice - much more firmly grounded than the current chemical flair. Present agricultural practices are leading us downhill."
Upon his death in 1971, J.I. Rodale's son Robert expanded the farm and research with the purchase of a 333-acre farm near Kutztown, Pennsylvania. With his wife, Ardath, Robert established what is now the Rodale Institute and an era of research began.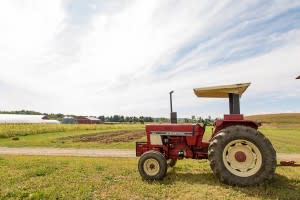 Through powerful testimony by Robert and others they convinced the U.S. Congress to include funds for organic agriculture in the 1985 Farm Bill. Today, federal, state, and local governments, land-grant universities, and other organizations nationwide are pursuing organic agriculture research and education programs.
Self-guided tours are available year-round for groups who would like to walk the farm at their own pace. Audio tour iPods and printed self-guided tour booklets are available from their Garden Store.
Custom tours are available and are designed around the specific educational needs and goals of your group. These programs are available by advance reservation for groups of 10 or more. Depending on the length of the program and with enough advance notice, meals can also be arranged.
Please visit RodaleInstitute.org for more information or your group leader can contact Maria Pop at maria.pop@rodaleinstitute.org or 610-683-1481 to arrange a custom tour.