The dog days of summer are upon us, and there's nothing more refreshing than a basket of blueberries. Each July, Historic Bethlehem Museums & Sites bring its annual Blueberry Festival to Bethlehem's Burnside Plantation in the heart of Lehigh Valley.
Located just a short drive from the downtown Main Street region, Burnside Plantation transports you back to colonial days. You'd never guess that this historic property is tucked just behind Martin Tower!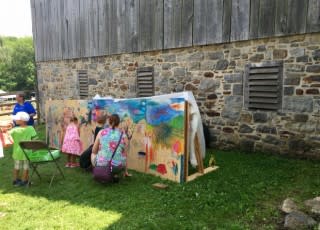 This year, Blueberry Festival falls on Saturday, July 16 and Sunday, July 17 and promises plenty of sweet fun. You'll find a variety of local craft vendors to browse, plenty of live entertainment, and of course- lots and lots of blueberries!
The little ones will love visiting the various craft areas, participating in story times, and even checking out the ponies that live at Burnside Plantation. And for the big kids, be sure to stop by the brewery tent to sample some great local selections.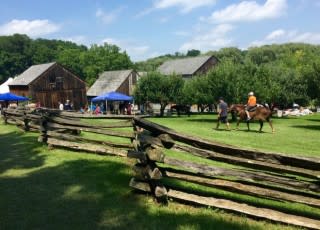 And no food festival is complete without a culinary competition. Themed competitions include blueberry pies, blueberry muffins, no bake desserts, and so much more. After watching the competitions take place, you'll definitely have worked up an appetite! Luckily, there are plenty of food vendors to satisfy whatever blueberry craving you might have.
Admission for the Blueberry Festival is available online, or at the gate.