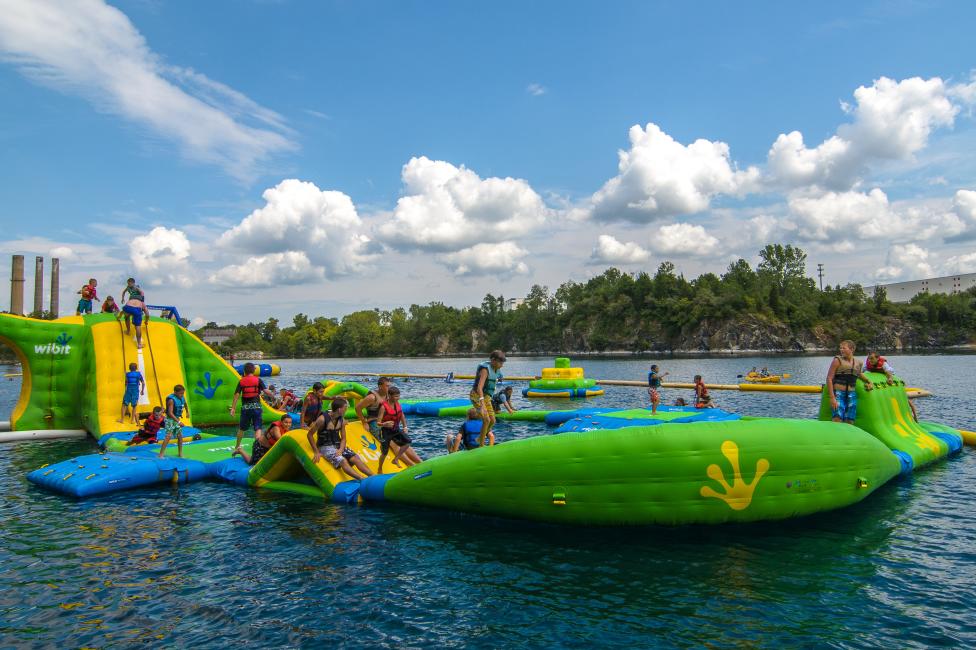 ---
Please note, the last day for Dutch Spring's Aqua & Aerial Parks is August 20, 2021. Scuba Diving is available thru November 14, 2021 and on New Year's Eve Day!
---
Bethlehem is home to one of the best kept secret in the Lehigh Valley - Dutch Springs, a 50-acre lake in a natural setting providing summer fun for the whole family. Originally mined for limestone to aid National Portland Cement Company in its cement making process from 1935 until the 1970s, Dutch Springs was born in 1980 when owner Stu Schooley purchased the land and converted it into the largest freshwater scuba diving facility in the country.
Today, Dutch Springs is home to 35,000 divers yearly, visiting from all over the country. Divers can explore over 20 sunken attractions including the Challenger 600, a 14-passenger plane, and a Sikorsky helicopter.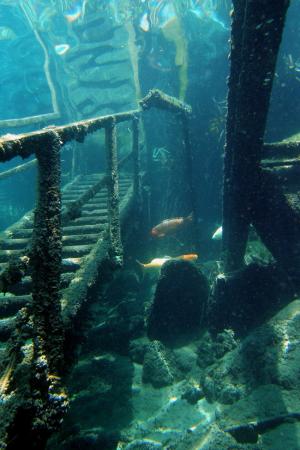 Dutch Springs also offers guests the chance to Discover Scuba. The three to four hour Discover Scuba course is a great way to get your feet wet. Gear is provided for the day so all you need is a bathing suit and towel. You'll get to travel to the firetruck and get your photo taken so you can brag to your friends and family! Dutch Springs also offers scuba certification so you can finally go on that scuba diving trip to the islands.
If underwater activities aren't quite your thing, the Aqua Park and Sky Challenge are the perfect playground above water! Sky Challenge gives guests the chance to climb high above on high ropes and a rock climbing wall. The Aqua Park features a number of inflatable attractions to keep your family entertained the entire day. Climb the 14-foot high Iceberg or take on the Wibit Challenge Course and power through to the finish line. The BLOB launches you and your friends sky high and into the refreshing water below.
See the lake from a different perspective and rent a kayak or paddleboat, or go on a snorkeling tour and meet some of the aquatic life living at Dutch Springs.
Dutch Springs offers group discounts, hassle-free birthday parties, team building for youth and adults, and private park rentals. Parking is free and Splash's Snack Shack offers a variety of food to choose from including hot dogs, pizza, salads, and ice cream.
For more information, including hours of operation, visit dutchsprings.com.