You don't have to travel to the big city to experience high-quality theatre productions. Lehigh Valley is home to many venues that bring in national tours, produce their own works, and more.
In Easton, you'll find the State Theatre Center for the Arts. This venue features major national tours of Broadway musicals, exciting special acts, and timeless concerts. In 2015, Criss Angel makes a visit to the State Theatre for a two-show stint. Other highlights of the upcoming season include Sister Act, Guys & Dolls, and Ron White, among others.
For a smaller, but equally exciting venue, head to Touchstone Theatre. Nestled on the south side of Bethlehem, Touchstone highlights many opportunities for those who wish to create their own works, including the annual Young Playwrights Festival. A not-to-be-missed event, Christmas City Follies takes the stage each December. This traditional variety show is a playful and sweet point of the holiday season.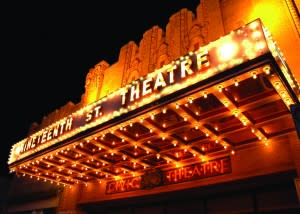 The beautiful 19th Street Theatre District is home to Civic Theatre of Allentown. With a number of community productions performed each year, patrons have access to many well-known plays and musicals performed by talented local artists. In addition to live theatre, Civic also hosts film screenings, educational courses, and more.
Throughout the year, you can also catch traveling shows at many colleges and universities in the area.
Zoellner Arts Center at Lehigh University plays host to many types of productions – from Broadway musicals to orchestral performances to professional full-length ballets. The facility's large Baker Hall can accommodate more than 900 patrons for a performance. Lehigh University choral and jazz ensembles also call the Zoellner Arts Center home.
Local colleges DeSales University and Muhlenberg College produce outstanding, professional-quality works throughout the year. Both locations offer a variety of productions in music, theatre, dance, and more.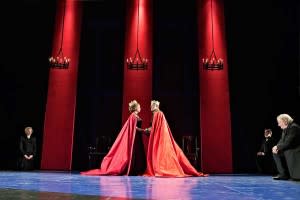 In the summer months, you'll find two professional residencies in Lehigh Valley.
The Pennsylvania Shakespeare Festival calls DeSales University home. Don't be fooled – there is a lot more than just Shakespeare happening here. Varieties of shows range from traditional Shakespearean pieces to musicals of classic and modern varieties to plays of all shapes and sizes. Two children's productions are also produced annually, which are sure to delight audiences of any age. The Pennsylvania Shakespeare Festival is held annually from late May through early August.
On the campus of Muhlenberg College, you'll find Summer Music Theatre in residence in June and July. Each year, two musicals are professionally produced and performed in the two larger theatres of the college. In addition, a children's production is presented in the smaller Black Box Theatre. The announcement of the 2015 season can be expected in early 2015.