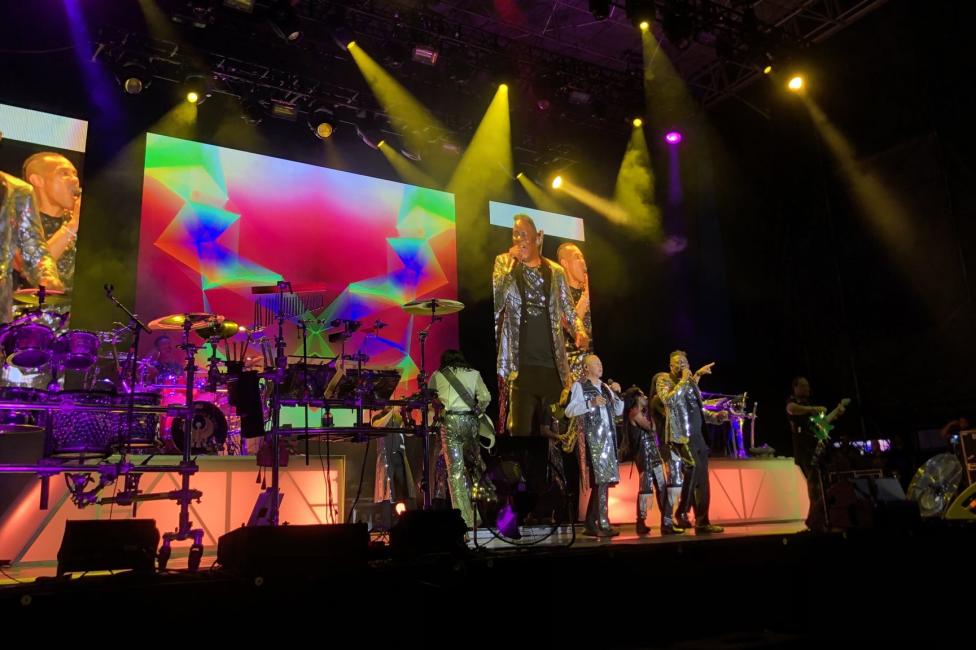 Groovy, make-you-dance music poured out of the Wind Creek Steel Stage Thursday night as Earth, Wind & Fire kicked off Musikfest's week of festivities. Born in Chicago during 1969, EWF has countlessly topped the charts with their boogie-filled songs. 
From putting on international performances or private shows for the President, concert-goers were in for a treat. Earth, Wind & Fire's 50+ years of experience led up to one amazing night. Incorporating sounds of R&B, soul, and disco, their songs are one to inspire listeners of all ages. 
The world-renowned musical group immediately hit audience members with their iconic "Sing a Song". As the sound filled the air, everyone jumped out of their seats to begin dancing.
The audience sang along and the energy continued as Earth, Wind & Fire continued with a cover of the Beatles' "Got to Get You Into My Life". After a few more songs, there was a brief introduction of the three remaining original members. As the crowd quieted down, Earth, Wind & Fire proceeded with "After the Love Has Gone" in remembrance of the late Maurice White, one of the group's founders.
The rest of their set list included equally well-known hits such as "Devotion", "Boogie Wonderland", and "Let's Groove."
Before ending the night, the band captured the feel of the disco with their final and most well-known song of the night; "September." Everyone rose from their chairs as soon as they heard the distinct first notes of the song and continued to dance and sing along with the band members on stage.
This being their first trip to Musikfest, Earth, Wind & Fire gave a show to remember. As just the beginning of Musikfest's 10-day festivities, the band set some very high standards for the shows to come. 
Other upcoming Wind Creek Steel Stage performances include The Chainsmokers on August 2, Weezer on August 5, Train & The Goo Goo Dolls on August 6, and Brad Paisley on August 11, among others.
Learn more about Musikfest here.