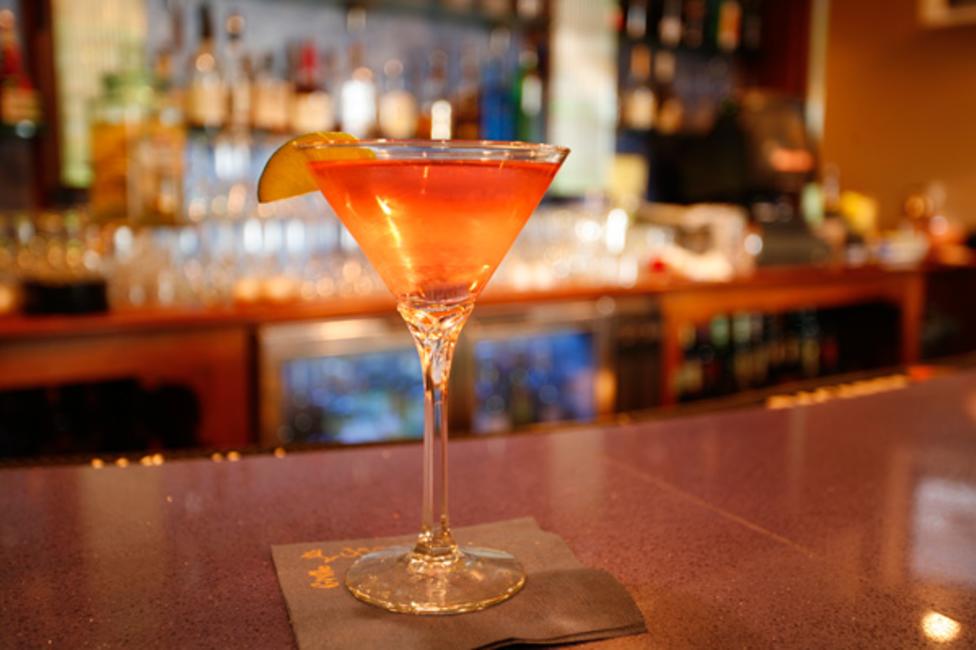 In honor of my birthday, I think I'd like to bring back the work lunch cocktail ... today! After a stressful few morning hours in the office, don't you think just one little cocktail would make for a much better afternoon with your coworkers? After all, Mad Men did it on a regular basis, didn't they?
Don't get me wrong, I understand that alcohol is not the answer to relieve stress, and by all means, I am not an alcoholic. But, for some people it brings out the best thinking cap and it allows them to speak freely and feel relaxed.
Back when I started my career, I was in the restaurant business. It was the late 80s. You would often see people having a business lunch meeting and they'd order a cocktail to go along with their food. They were all successful business people and I'm sure they got a lot done in spite of having an afternoon "pop."
So, what were some of the favorites? There's the Bloody Mary. The Mimosa. The Bellini. The Old-fashioned. The white wine. The martini. And of course, you can't leave out the beers.
And where do we suggest you head for the best place to get some of these choices? I asked our staff and here's what they suggested: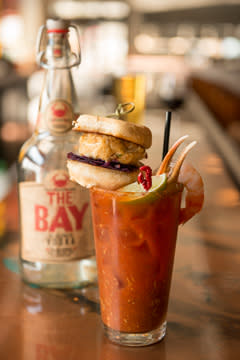 Bloody Mary – Head to 3rd & Ferry Fish Market in Easton for their Crabby Mary … they call it brunch in a glass! It's a Red Rover Bloody Mary, shrimp cocktail, colossal crab, topped with a crab cake slider. Guess where I'm having my birthday dinner tonight? This has my name written all over it! And, so does their Lobster Roll!
Old-fashioned – Meet the New Fashioned … at the Bayou in Bethlehem. A cocktail full of bourbon, orange bitters, Amaretto, and clementine. And, the Buttermilk Fried Chicken is heaven on a plate. My mouth is watering!
Martini – We suggest you head to Grille 3501 in Allentown for their Martini Medley, since it's so hard to choose just one. Here, you'll get a three mini-martinis of your choice. I'd go with the Berry Flirtini (raspberry vodka, Cointreau, pineapple, cranberry & lime juices, and champagne), Mango Tequini (tequila, cointreau, mango puree, lime juice, agave nectar, and cilantro), and the Ginger Me Timbers (strawberry lemonade vodka, blue curacao, pineapple & lemon juices). Thirsty yet?
Mimosa & Bellinis – Even though this might be a brunch item for many on Sundays, we'd also recommend it for a lunch cocktail. And, there's no better place to have them, then The Brick in Bethlehem. Combine it with their wood-fired pizzas and that's a match made in heaven. You might also want to check them out on Sunday for their Boozy Brunch. Bottomless Bloody Marys, Mimosas, Bellinis and Sangria! How could you go wrong there?
Beer – For 70-plus options of beer, trek on out to the Hops Fogelsville Hotel. Between their craft and specialty brews, you will have plenty of options from the heavy to the light stuff. This is a more relaxed environment for a meeting. Think sports bar meets old grandeur of 1798.
Wine – With more than 40 wines that you can order by the glass in 2.5, 5, or 10 ounces, and by the bottle, Corked Wine Bar & Steak House in Bethlehem is the winner in this category. Their ultra-modern chic atmosphere also makes for quite the impressive business meeting spot too.
So, where would your lunch meeting be held? And, what would your poison of choice be?