On this #FoodieFriday, I'm taking you on a journey with the most recent episode of DISHcover Lehigh Valley. Today's launch takes you to Prime Steak House in Bethlehem, Pa. You're going to find that not only is the location "prime," but the "prime" rib is some of the best around, and their staff is pretty "prime" as well.
Prime Steak House has been voted best prime rib in Lehigh Valley, Pa. for four years in a row. I'm not a big steak eater, but I did have some on my salad while I was there for lunch and it was tender, very flavorful, and cooked perfectly. I also tried one of their watermelon martinis which was lined with green colored sugar and a wedge of fresh watermelon ... need I say more? These items alone would absolutely be a reason for me to head back to check out more of their items.
From an ambiance standpoint, the bar area reminds me of the old TV sitcom, Cheers. It seems like a place where everyone would know your name, and they'd always be glad you came. The restaurant is divided into multiple different areas. This concept allows them flexibility for special events up to 80 people, and their own events such as their live cooking class every third Monday of the month and their five-course wine dinner the first Wednesday of every month. There's even an outdoor seating area perfect for alfresco dining.
The menu is vast. From escargot to nachos, paninis, lobster tail, and a variety of steak options, there is definitely something on the menu to please even the pickiest of eaters. Dinner entrees range from $14.99 to $37.99 and are served with your choice of their classic salad bar, Caesar salad, or a blue cheese wedge salad; and a choice of one side. Happy hours are Sunday through Friday from 4 - 6 p.m. and Saturday from 9 - 11 p.m. offering drink and food specials.
I had the chance to participate in the cooking class with Manager / Chef John Wolf. He was full of personality and was eager to share his knowledge with the participants in the class. That night, he made Dover Sole with a Maltaise Sauce, a pork stir fry served over Udon noodles, and dessert was a strawberry sauce served with half a mango accompanied by vanilla ice cream. His class was interactive and everyone had a great time. Bonus: If you sign up for the class, you get to take the recipes home to recreate!
I also had the pleasure of meeting the owners, Eve and Nick Gentis. They can be found on property on a regular basis, and you can tell the dedication they put into Prime, making sure it is immaculately kept and that their guests are taken care of to the extreme.
Check out the DISHcover Lehigh Valley video on Prime Steak House:
https://www.youtube.com/watch?v=HvbLBiX5YRc
And, here's a recap of my interview with Chef John:
Discover Lehigh Valley (DLV): How would you describe your cuisine? Prime Steak House (PSH): An American Steak House with plenty of fresh made items.
DLV: What are some dishes that best exemplify your cooking style? PSH: Steak Dianne and warm spinach salad ... both prepared tableside which is not the normal for Lehigh Valley restaurants.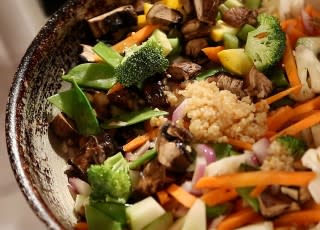 DLV: What are some of your favorite cooking ingredients? PSH: Fresh herbs, basil, mint, rosemary, and seasoning rub for our prime rib. The rub is a secret recipe. Sorry, I can't share!
DLV: When did you first develop an interest in the culinary arts? PSH: At the age of 14.
DLV: What are your "tools of the trade"? PSH: Sharp knives are a must for anyone who works in a kitchen.
DLV: Do you have any kitchen traditions? PSH: The thing I love to do is teach what I know to those around me.
DLV: Who are some of your culinary influences? PSH: When working for Gerard Caronello at La Bonne Auberge, New Hope, Pa. and with Chef Baltimore at the Pineapple Beach Club, Antigua, West Indies, I gained a lot of knowledge.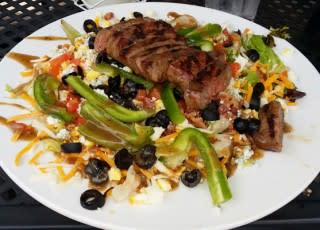 DLV: Where was your first job in the food service industry? PSH: I worked at La Bonne Auberge, New Hope, Pa.
DLV: Do have any advice for aspiring chefs? PSH: Try to learn something every day.
DLV: Where did the name of your restaurant come from? PSH: It is in a prime location with prime-cut steaks.
DLV: Did you have formal training or "hard knocks" university? PSH: I learned through an apprenticeship.
DLV: Who are your mentors? PSH: Julia Child and Martha Stewart are two of my favorite celebrity chefs.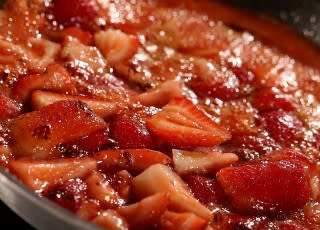 DLV: What is the top selling item on your lunch and dinner menus? PSH: Steaks and chops are the two hottest items we serve, and we also have an awesome freshly made salad bar each day.
DLV: What year was your restaurant established? PSH: 2011
DLV: What do you feel sets you apart from other local restaurants? PSH: We have a signature salad bar. We have fresh cut steaks and all homemade soups.
DLV: Besides your restaurant, what is your favorite Lehigh Valley restaurant? PSH: blue grillhouse in Bethlehem, Pa.
Prime Steak House 325 Stoke Park Rd. Bethlehem, PA 18017 610-882-4070 www.primestkhouse.com
Cuisine type: Steak House Hours of operation: Sun. - Thurs. 11 a.m. - 10 p.m., Fri. - Sat. - 11 a.m. - 11 p.m. Average price range: lunch $13; dinner $27 Number of seats: 212 Children's menu? Yes Outdoor dining available? Yes Alcohol available? Yes Handicapped accessible? Yes Take-out service? Yes Wi-Fi accessible? Yes Credit cards accepted? Yes