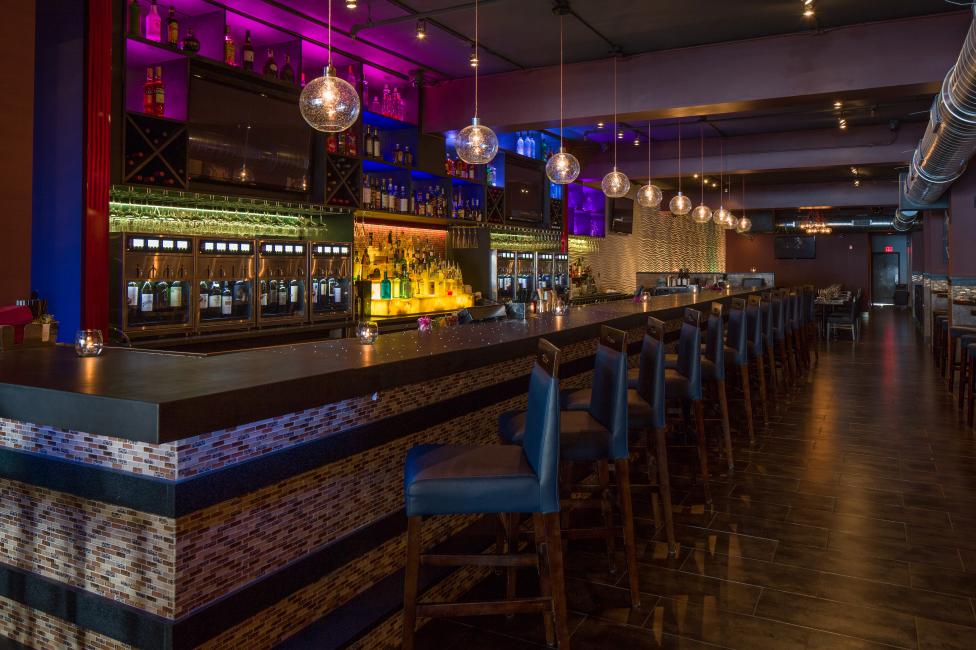 Did you ever get the vibe when you walk into a place that it is going to be absolutely amazing? Well, if not, you should walk into CORKED Wine Bar & Steak House in Bethlehem, Pa. and you'll understand the feeling. This place is definitely one you should put on your list ... and make it a regular!
I recently met the owner/chef, Joe Grisafi, and he took us behind the scenes with a demonstration of one of their most popular dishes, beef tips risotto. Check out the video here:
http://www.youtube.com/watch?v=8QJyS_m8PHo
Here's the rest of my interview with Joe:
Discover Lehigh Valley (DLV): How would you describe your cuisine? CORKED Wine Bar & Steak House (CWB): Modern American Steak House with great seafood as well.
DLV: What are some dishes that best exemplify your cooking style? CWB: I come from an Italian background. So, Italian comes real easy to me however, as CORKED being a steak house, we feature great fresh steaks, but we also feature Italian, Asian and French cuisine.
DLV: To what extent are you involved with the local agricultural community, and does it influence how and what you cook? CWB: We are a large restaurant and produce quantity and quality. We use fresh local fruits and vegetables for chef specials.
DLV: What are some of your favorite cooking ingredients? CWB: Flour, because we can make bread, pizza, pasta, cakes and a ton of other food with it. I also like flavor, so herbs are always great.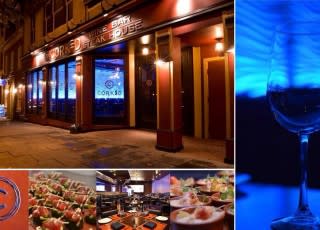 DLV: When did you first develop an interest in the culinary arts? CWB: I grew up in restaurants and have been working since I was 13. I learned from my dad.
DLV: What are your "tools of the trade"? CWB: Organization, dedication and everyday is a new one.
DLV: Who are some of your culinary influences? CWB: Think it's clear to everyone in the Valley who that is. G.R. (Gordon Ramsey)
DLV: What was your first job in the food service industry? CWB: Making boxes and washing dishes when I was 13.
DLV: Do have any advice for aspiring chefs? CWB: Be ready to work 14 hour days, five days a week and basically give up your entire life ... LOL ... NEVER GIVE UP!
DLV: Where did the name of your restaurant come from? CWB: CORKED means "spoiled." So, come spoil yourself. Also meaning "tainted," our wine is never corked because of our wine technology.
DLV: Did you have formal training or "hard knocks" university? CWB: Always starts out with formal training, then after you settle in, the hard knocks kicks in.
DLV: Who are your mentors? CWB: The one and only, G.R.
DLV: What is the top selling item on your breakfast, lunch and dinner menus? CWB: We don't offer breakfast however, we do have a few brunch items on special. Lunch, I'd say our crab cake, and for dinner I'd say our crispy salmon over vegetable risotto.
DLV: What year was your restaurant established? CWB: October 2013
DLV: What do you feel sets you apart from other local restaurants? CWB: Our concept is one of a kind.
CORKED Wine Bar & Steak House 515 Main St. Bethlehem, PA 18018 610-393-WINE (4738) CorkedWineBar.com
Cuisine type: Modern American Hours of operation: 7 days a week, 11:30 a.m.- 10 p.m. Average price range:  $13 lunch; $25 dinner Sunday brunch offered? Specials are offered Outdoor dining available? Yes Alcohol available? Yes, of course! Handicapped accessible? Yes Take-out service? Yes Wi-Fi accessible? Yes Credit cards accepted? Yes
[gallery ids="19497,19498,19499,19500"]