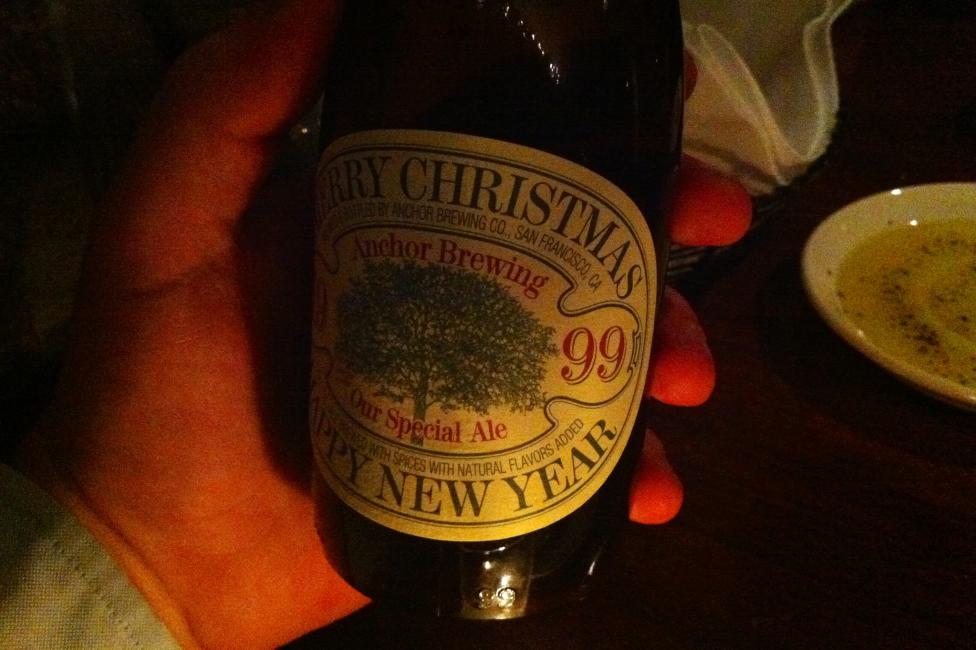 I've been meaning to visit the Farmhouse for quite some time, pretty much since I started working at Discover Lehigh Valley. I'm a huge hophead and love trying out new beer bars, as you can tell from my previous blogs like this one and this one.
Since the Farmhouse recently made the "100 Best Beer Bars in America" list, it was high time I go. Out of curiosity, I scoped out the beer list for the highest priced bottle they had. It was a 4L bottle of Dock Street, which would set someone back a cool $500. Mind you, this is a bottle of beer.
I went with my brother, who appreciates a quality pint as much as I do. They have the greatest selection of vintage bottled beers that I have ever seen. The variety was incredible, and it took me a while to decide even though I had previously looked up their beer list online. I started with a Fish-tale organic IPA out of Washington to accompany the Cheese Board, a vegetarian option that had 5 different local and imported cheeses, each one with very intense flavors.
For dinner, I was recommended the delicious Lamburger (cooked medium), with feta, herbed yogurt and brioche and chose a bottle of Anchor Steam from 1999 to go with it. Why would someone want a beer that was 13 years old? You'd have to taste it to understand. I truly wish I could adequately describe the flavors to you, but using only words would be impossible. It was amazing. The manager literally had to wipe the dust off of the bottle from the climate controlled cellar before delivering it to me, which I though was pretty cool. All in all, it cost the two of us $100, which isn't all that bad for the quality of the meal that we enjoyed and the discovery of my new favorite beer bar.
I went for the beer, but I fell in love with the food and the ambiance of the Farmhouse and I can't wait to visit again. You don't need to be planning a fancy meal to stop by; you can just as easily post up at the bar and enjoy a burger. Have you ever dined there? If so, what did you think?