Many of America's multi-county regions are lucky to be anchored by one city or town with a healthy downtown core. Lehigh Valley, though, is blessed with three such cities known for their pulsating, steadily growing downtowns.  Let's take a look at Easton.
Drawn by the marquee and the anticipation of a show by a national touring artist, the audience moves past boutiques and restaurants along Northampton Street and into the State Theatre Center for the Arts.
Another audience settles in for a great performance at the Williams Center for the Arts at Lafayette College. Sidewalk cafés radiating from Centre Square attract patrons savoring the creations of chefs in a booming casual and fine dining district.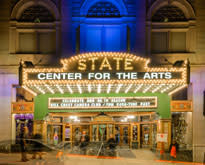 On Wednesday nights and Saturdays, visitors select local produce at the nation's oldest continuing outdoor farmers' market. On any day, families can be found touring the Crayola Experience™, where kids can play, create, and choose from the world's largest selection of crayons. Other visitors ride a canal boat, stroll past 18th-century buildings, and retrace the footsteps of colonial leaders.
Founded in 1752 by Thomas Penn and located on the banks of the Delaware and Lehigh Rivers, Easton is rich in architecture, history, unique businesses, the arts, and nightlife.
Dawn Ferrante, Easton's Economic and Community Development Director, talks about how Easton continues to rediscover itself.
Downtown revitalization has made Easton a popular destination. What are some key decisions or projects that helped the city get noticed?
One of the three big drivers over the last 10 years is attributable to the Easton Main Street Initiative. It's a program that works with businesses, property owners, city government, and the community to promote the downtown as a destination. It works by creating an environment that's conducive for businesses.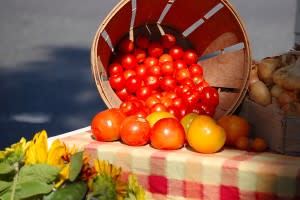 It's made a huge difference by supporting restaurateurs and retail establishments. The Farmers' Market has also fostered strong vendor relationships and capitalized on the farm-to-table concept around eating healthy, knowing the sources of your food, and interacting with the people who grow your food. Also, the Easton Ambassadors have made a difference. These paid staff help visitors make the most of their stay, while keeping the streets safe and clean; they support tourism and create a sense of hospitality.
What attractions are bringing people to Easton? What gives Easton its distinct personality?
Easton's like a mini Manhattan. From the sweeping Centre Square, you get a panoramic view of a hip downtown – an urban vibe that other cities similar in size may not have. There's the historic aspect, with unique attractions by the riversides that are really cool, and the growing reputation as a foodie destination.
Are you seeing an influx of people relocating to work and live in the city?
Close to 200 midrange to luxury residential condos, apartments, and loft-style accommodations are coming online for 2018. There are a lot more folks in downtown. Millennials are snapping up these places along with empty nesters and retirees who want to walk to their favorites.
How do you plan to sustain and continue the resurgence of Easton?
Easton continues to build on a couple projects. Festivals are becoming incredibly successful and one of the prime economic development drivers with three crown jewel festivals – the Bacon and Garlic festivals and Heritage Day – plus smaller ones. There is at least one a month. The success of the Farmers' Market has inspired the new Easton Public Market – modeled after the Reading Terminal Market in Philadelphia – to provide high-quality staples to downtown residents and visitors.
What is your recommended itinerary for a day trip to Easton?
Bring a bike, get a cup of coffee at one of the coffee shops, and follow the Karl Stirner Arts Trail along the Bushkill Creek. Then, check out the Farmers' Market or hop on the trolley to Hugh Moore Park to visit the National Canal Museum and take a ride on a canal boat. When you get back, hang out by the river, do some retail therapy, and then relax in one of the many fine restaurants.