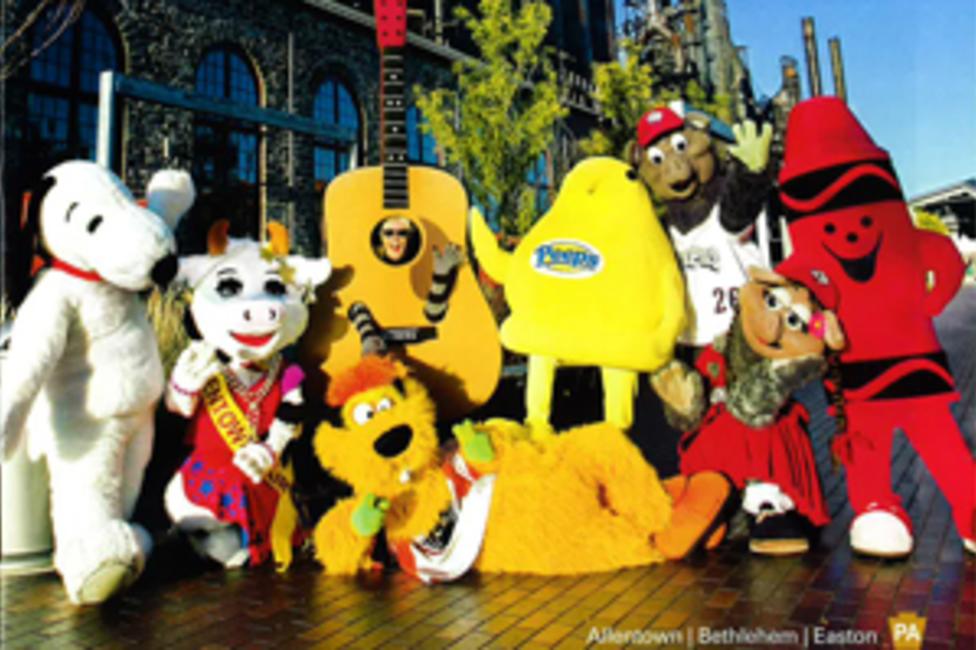 Every January, the team here at Discover Lehigh Valley looks forward to that one day when trucks roll into our parking lot and fill our storage room with the new year's 2014 Lehigh Valley Official Visitor Guides. Okay, some of us "look forward," those actually unloading and stacking the boxes probably dread it.
The weather didn't make it any easier for the crew. A steady rain fell practically the entire time. Further complicating the yearly ritual was the absence of Dan, our delivery manager.
[caption id="attachment_18254" align="alignright" width="254"]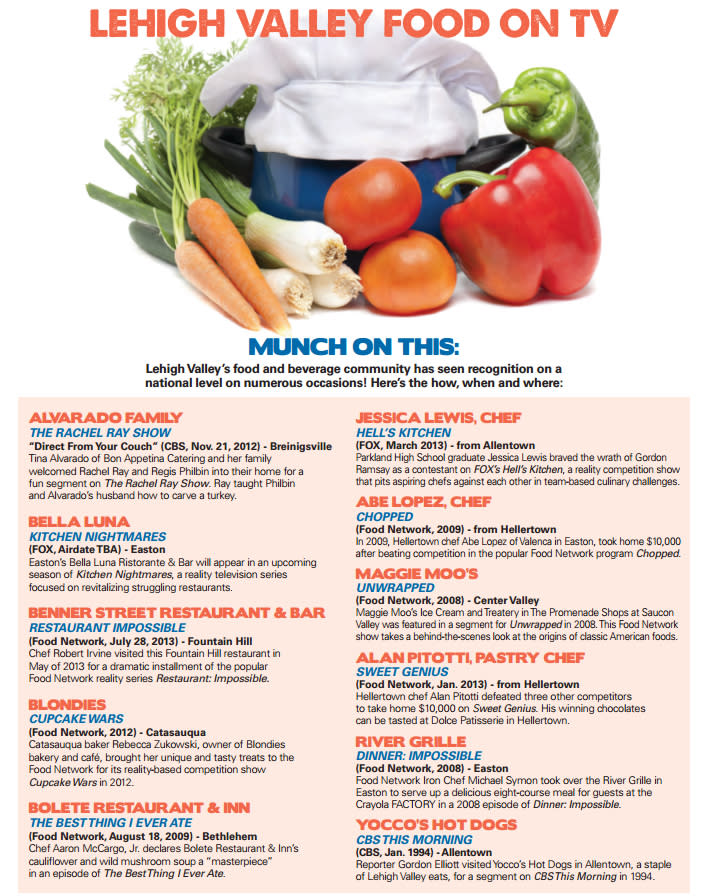 Special Lehigh Valley Food on TV Section[/caption]
Now, I'm sure Dan would have preferred being there lifting box after box but he is home with a fractured ankle. So, not only could he not help load them into our basement, he isn't available to distribute them to our close to 70 brochure rack locations in Lehigh Valley.
That's when our teamwork kicked in. I think just about everyone put a couple boxes in their car trunks and I set up a list so we can keep track for Dan. Laura at Lehigh Valley Mall told me she felt special that Mike Stershic, our President, delivered their new guides himself.
Since I have a small car I asked the guys to load up the van. I stopped at the Visitor Centers at America On Wheels in Allentown, on Main Street in Historic Bethlehem, Steel Stacks in South Side Bethlehem, and at the Sigal Museum in Easton. Click here for visitor center information.
[caption id="attachment_18256" align="alignright" width="309"]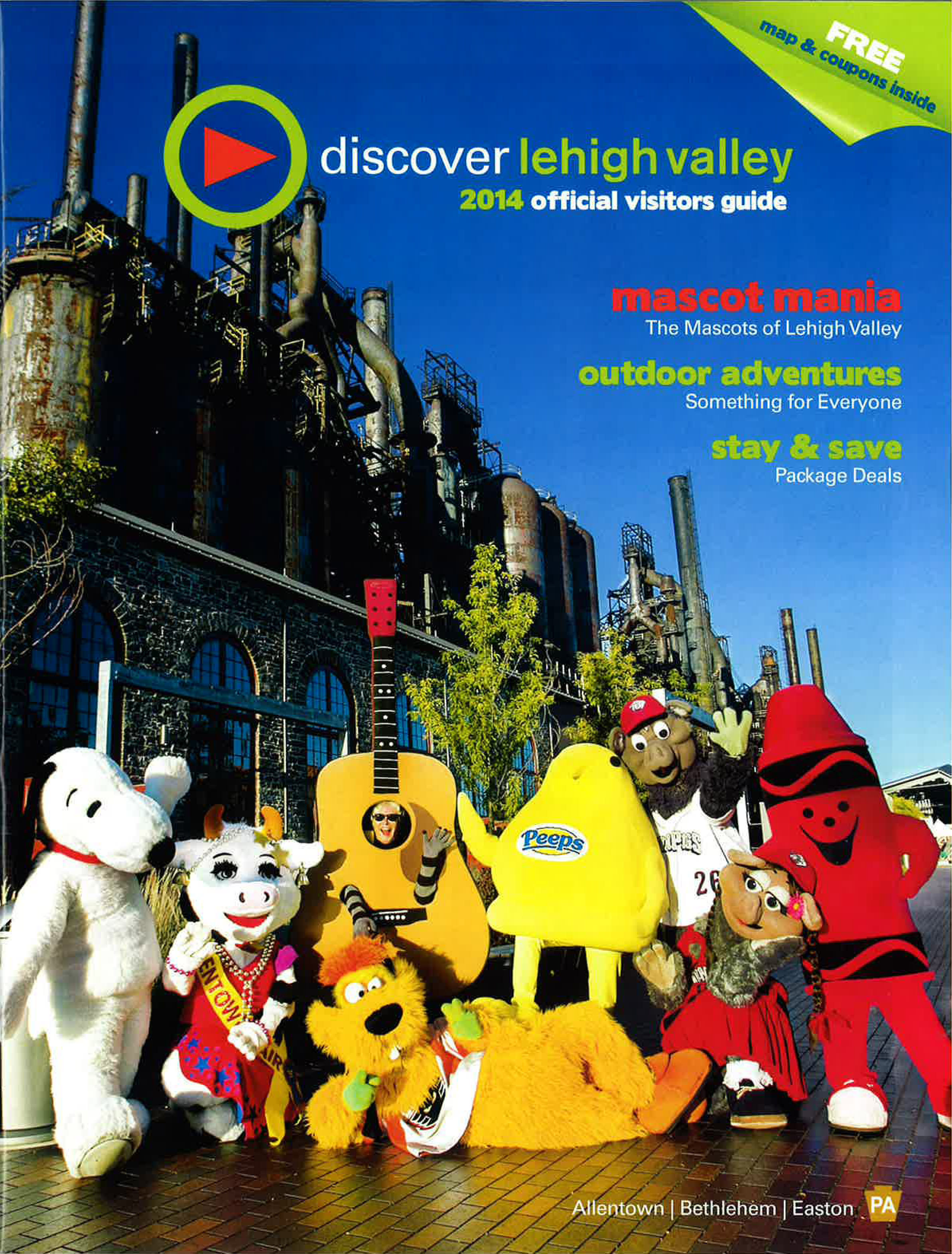 2014 Lehigh Valley Official Visitors Guide Cover[/caption]
I quickly had swapping out the old guides and filling the racks with new down to a science. It was after 5 p.m., but I still had more boxes in the van so I was not about to head back to the office. After all, hotels never close. I made around five more stops that night alone, instead of going to the gym.
Our 2014 Official Visitor Guides feature Lehigh Valley Mascots on the cover, posing in front of the iconic Steel Stacks. Inside there are plenty of ideas on what to see and do in our area and two pages of money saving coupons as well.
If you live in Lehigh Valley, stop by one of our Visitor Centers or our office and pick up your copy. If you're planning your next visit, you can request one or download the guide in two formats here.
I'll be happy when Dan is back on his feet, but until then you may see me zipping around the valley in our unmistakable van. If you do, just honk and wave.