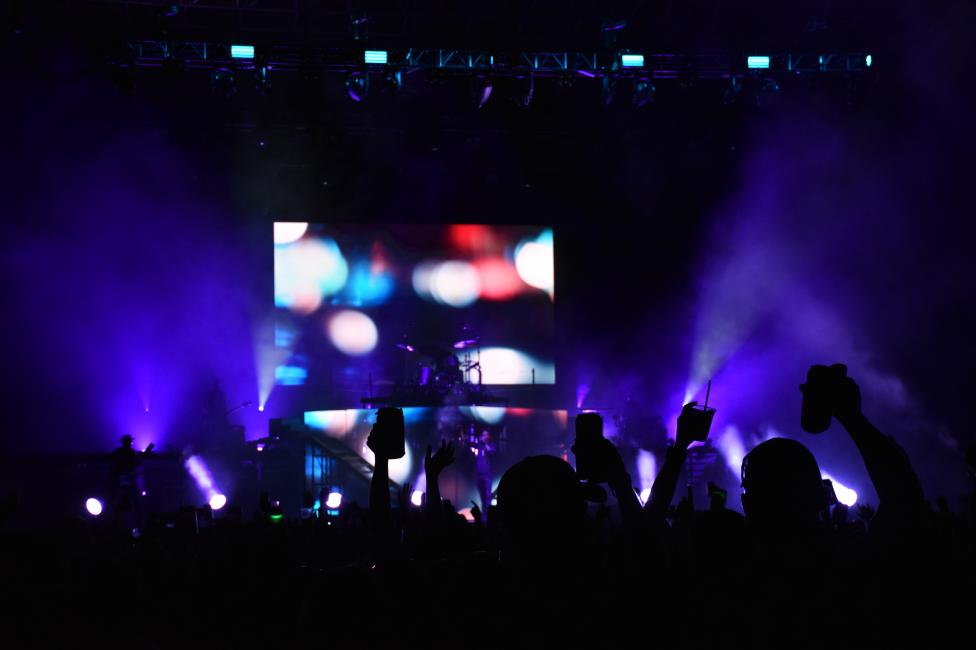 I've been to my fair share of concerts over the years. In fact, I always say that I will always go see any show just because I love live music so much. But, country is one thing that I just don't get into. Thanks to the influence of a country-loving friend, I can now check 'attend a country concert' off my bucket list!
Dierks Bentley took to the Sands Steel Stage at Musikfest on Sunday, August 7 to a full house. Cowboy boots were in full abundance as the crowd prepared for a fun evening set amongst the stunning blast furnaces of Bethlehem Steel.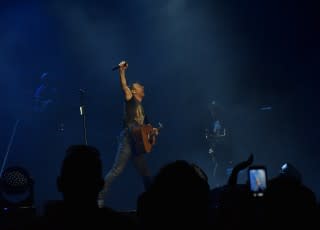 Tucker Beatherd kicked off the night with a great opening set to get the crowd ready for the show ahead. Shortly after 8:30 p.m., the lights dimmed and Dierks Bentley took to the stage opening with "Up on the Ridge." The crowd eagerly sang along with every word. During "Tip It on Back," Bentley even commented on the blinking Musikfest mugs dotting the crowd, and it wasn't long until he had one of his own.
Fellow country star Randy Houser made a surprise appearance and joined Bentley onstage for the hit "How Country Feels." Other songs in the set included "Different for Girls," "What the Hell Did I Say," and "Somewhere on a Beach."
The night rounded out with an encore performance of "Drunk on a Plane," where Bentley appeared from the cockpit of a plane onstage. Houser and Beatherd joined him for a fun song to wrap up the night.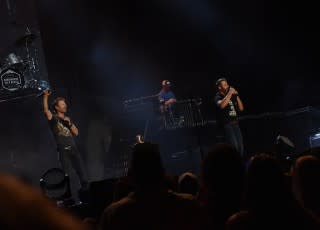 I never thought that I'd be one to attend a country concert - let alone have fun at one! The atmosphere at the Sands Steel Stage that night was unbeatable. A friendly, enthusiastic crowd helped to carry along the performance. And Bentley showed his appreciation throughout the show as well. I may just have to make country shows a regular occurrence on my summer to-do lists!
Musikfest continues through Sunday, August 14 throughout the city of Bethlehem. Over the course of this 10-day festival, more than 500 performances take place on 14 stages. Other headlining acts include the Avett Brothers, Lady Antebellum, and more. For details on the lineup, including tickets for headline acts, visit musikfest.org.