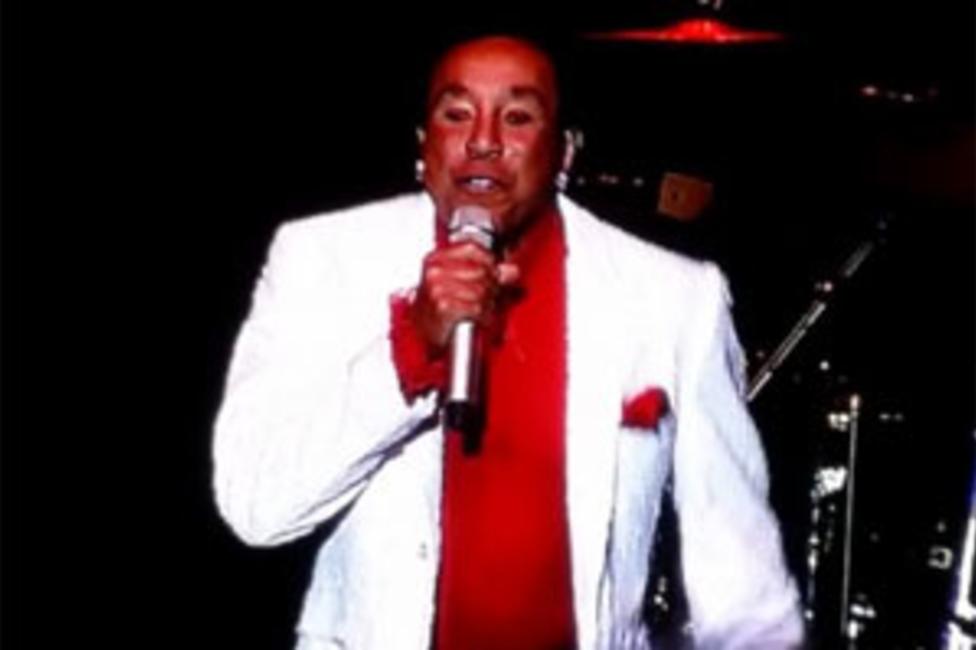 I was in Christmas shopping mode when I caught wind that a legend was coming to Lehigh Valley to perform at Sands Bethlehem Event Center. I knew immediately that I had to purchase tickets as a gift for my mom since she is a huge fan of Smokey Robinson. That's right, Smokey Robinson; the one and only from The Miracles. I actually bought two tickets, so we could have a mother/daughter date night together.
My mom lives in Lehigh Valley, yet she had never been to the Sands Event Center, casino or the outlets at the complex. I figured we'd start by getting a few last minute gifts at the Outlets at Sands Bethlehem, head into the Sands Bethlehem casino for some dinner, and then make our way to our seats in the concert venue.
As I drove to the Sands, I decided to take my mom along Founder's Way, right past the blast furnaces from the old Bethlehem Steel mill. Her dad used to work at the Steel as a crane operator until his retirement. Since he has passed away ten years ago, it always feels surreal being on the same grounds he worked every day. The furnaces are lit each night and it is absolutely jaw dropping to be so close to.
I parked the car on the flat surface lot closest to the hotel and outlets. We entered through the hotel entrance and immediately my mom was impressed. It took me a while to pull her through the hallways as she wanted to look at each and every picture on the walls, which are of the Bethlehem Steel plant. Once in the shopping area, she again couldn't believe that this was all here in her own "backyard."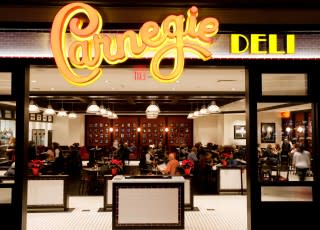 With some incredible deals in hand, and a few things knocked off my shopping list, we were headed to grab a bite to eat. We went through the food court located just off the casino floor. We could have chosen a number of things there, but I was more interested in being served, so off to Carnegie Deli it was. To get there, I led my mom through the casino floor. She was totally blown away by the atmosphere and by how many people were there. It was pretty crowded, but then again, it was a Friday night after a major holiday.
Once in Carnegie Deli I knew what I was ordering immediately; the matzo ball soup and half of a chicken salad sandwich. It's my favorite, and I had a craving for it. Mom also ordered the chicken salad sandwich and was disappointed that she didn't get the soup although when she saw the size of her sandwich there was no way she could have conquered both!
After dinner we tried our luck at a couple of machines on the casino floor, but we weren't so lucky. We still had fun trying though. Next, we headed downstairs to see Smokey. We stopped at Visions Bar, and immediately headed to our seats in the 13th row. Come to think of it, maybe that number 13 was responsible for us not having any luck on the casino floor!
Smokey Robinson … what more can you say about a legend? For 73 years young, the man was outstanding. He had all the women in the audience in an uproar with his smooth sexy moves. His stage was very simplistic compared to some other shows I've seen there, but it worked for him ... and the nearly sold out crowd. I knew I would be one of the youngest in the crowd, but that didn't matter, it was more about the bonding time and the fact that I'd get to add this to my list of people I've seen in concert.
I'm happy to say that I think my mom will definitely be visiting the Sands Bethlehem complex again sometime soon. It's definitely a great place to add some exciting nightlife to a boring day!
http://youtu.be/dwvM5YhpesU