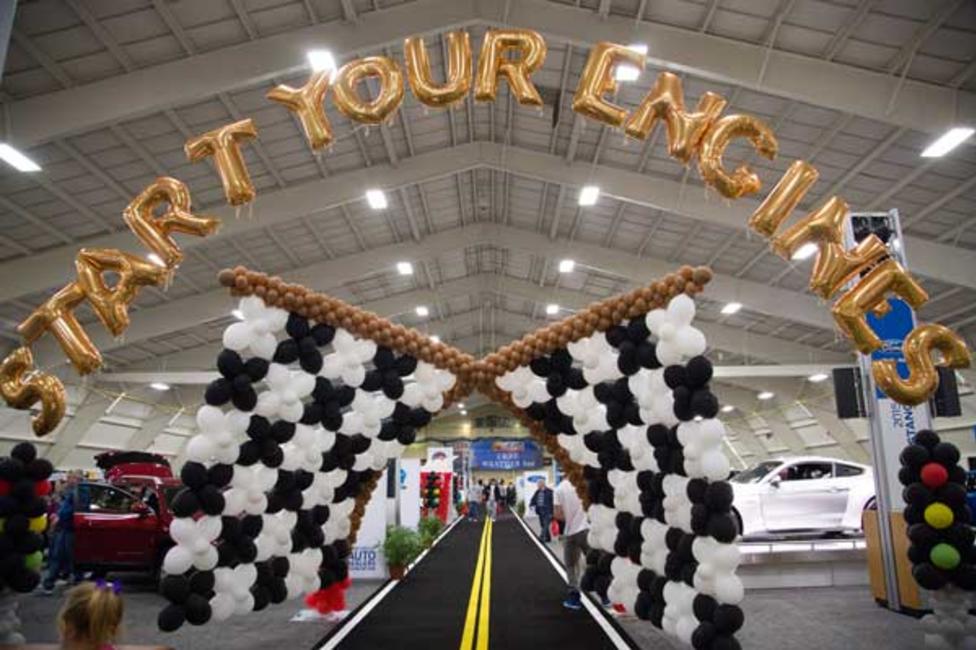 Every March, as brackets get busted and Cinderella's get fit for glass slippers, the Greater Lehigh Valley Auto Dealers Association gears up with shiny cars, both new and old, at the Lehigh Valley Auto Show.
This year's show runs from Thursday March 19, through Sunday March 22, with a special Preview Gala on March 18.
More than 300 new cars will grace the Murray H. Goodman Campus, including Alfa Romeo, which is coming back to the United States. For those of you gearhead / petrolhead types, you already know about Alfas from watching Top Gear (UK, the BBC one), and if you're not watching Top Gear (UK), you're probably not that much of a gearhead / petrolhead.
The Auto Show isn't just for gearheads / petrolheads, it's for everyone. This year there is an expanded ride-and-drive program with at least six automakers signed up thus far: Lincoln, Ford, Subaru, Nissan, Toyota, and Mazda. There will also be a stand-alone "auto market tent" that will house insurers, auto financers and everything else vehicle related you can think of.

The official synopsis is:
Auto Market
AFLAC's NASCAR racecar
Air Products Hydrogen Fuel Cell car
America on Wheels Museum classic car display
Guess the Mess
Lehigh Valley's Ugliest Car
Food vendors, refreshments and much more!
Show hours are Thursday March 19 from 10 a.m. to 9 p.m. and Sunday 10 a.m. to 6 p.m. You can purchase your tickets online or at the door; $10 for Adults, $7 for Senior Citizens (55+) and Children (6 - 14), with Children under 5 free. There is a Special Family Pack for $25 that includes entrance for 2 adults and 2 children (6 - 14) and Parking is FREE.
You don't have to go to Philadelphia or New York. You don't have to wait for months on end. The Auto Show you are looking for is right here in your backyard and it is right around the corner!