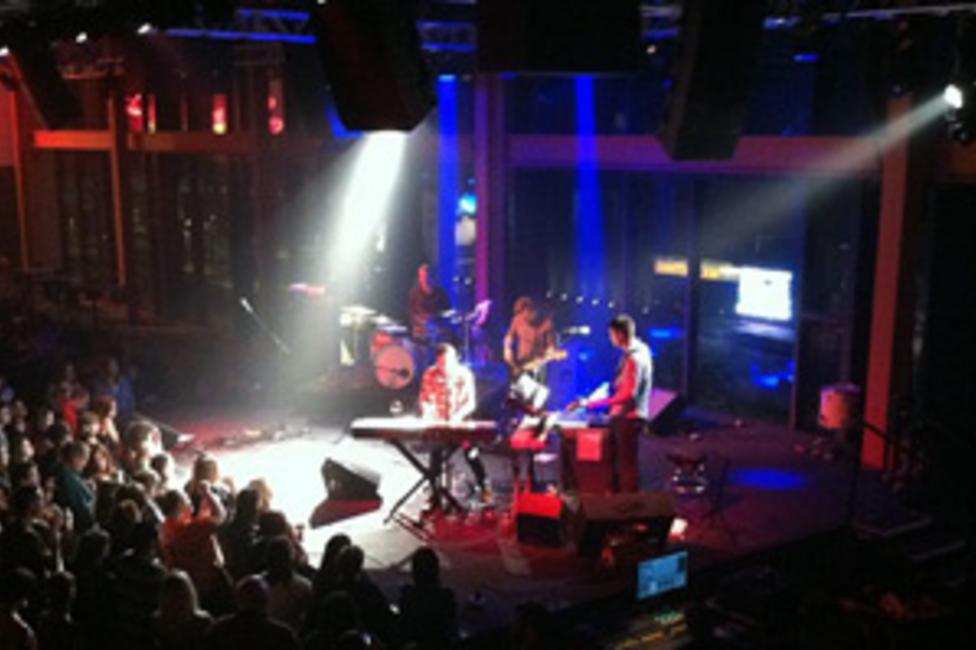 Guest post written by Erika Liodice, author of the newly-released novel, Empty Arms, and an award-winning blogger at Beyond the Gray.
The bands that venture to Lehigh Valley to perform at SteelStacks' Musikfest Café are different as night and day, but having seen four shows there, I've discovered one similarity between them: they all turn to the giant illuminated blast furnaces behind them and say, "Wow, this place is beautiful."
They're right; it is beautiful, which is one of the many reasons my husband and I love going there for concerts. We returned again on Saturday night to see one of our favorite bands, Civil Twilight. Though my husband and I have been fans of the South African alt-rockers since the release of their self-titled debut album in 2009, Civil Twilight is one of those bands that most people enjoy without realizing it since their songs are often heard on TV shows like House, Without a Trace, and One Tree Hill. Named after an aviation term that refers to that sliver of time between dusk and sunset or dawn and sunrise, Civil Twilight's music is just that: not quite dark and not quite light.
Saturday night's performance lasted about an hour and a half and the set list featured mostly songs from their new album, Holy Weather. As I hoped, they returned to their first album to play a few fan favorites, like "Anybody Out There", "Letters from the Sky", and "Quiet in My Town". We were most impressed by lead singer, Steven McKellar, who jammed on the bass and piano while hitting impossibly high notes that can only be fully appreciated in person.
The whole experience was made more enjoyable by our balcony seats, which were front row and slightly off-center, putting us just forty feet from the band, which, as it turns out, is close enough to smell the incense burning on stage. The only thing missing from the performance was audience interaction, which is customary in such an intimate venue. Instead, Civil Twilight focused on the musical journey, stopping only once to comment on the beauty of blast furnaces.