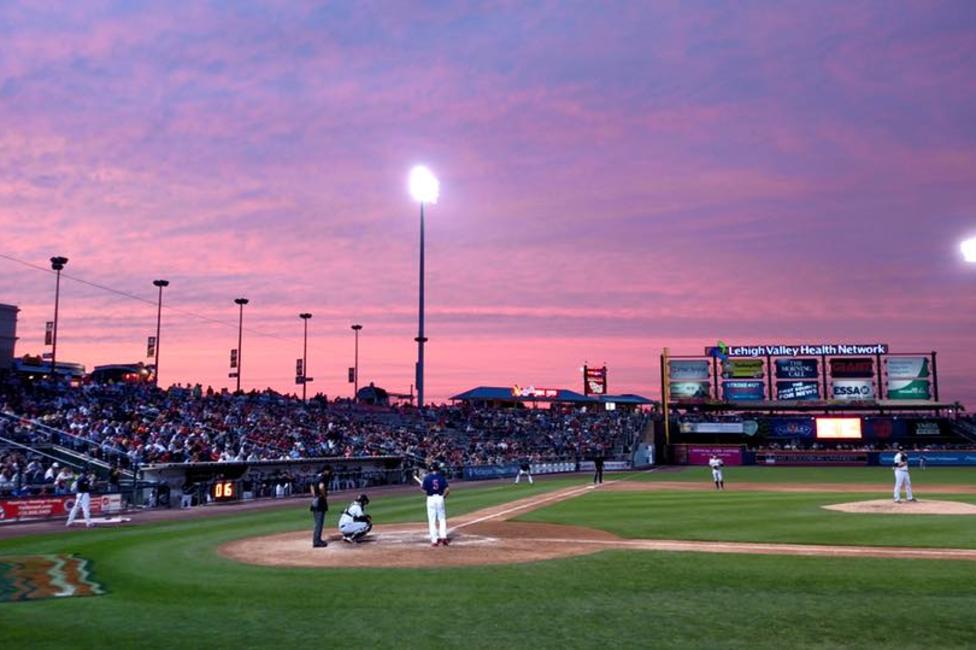 No matter what time of year, there's always a chance to cheer on a local sports team here in Lehigh Valley. You'll find a variety of minor league teams that provide major league fun.
For baseball lovers, you won't want to miss the Lehigh Valley IronPigs. Playing at Allentown's Coca-Cola Park, the IronPigs boast one of the best ballparks in minor league baseball. The team is the Triple A affiliate of the Philadelphia Phillies, and you'll often catch major league players making appearances at Lehigh Valley on rehab assignments. Catching a game is affordable fun for the whole family. Whether you prefer to get actual seats, or spread out a blanket on the lawn just beyond center field, you're bound to have a good time. The 'Pigs are dubbed "Bacon U.S.A.," a theme that is very consistent throughout the park. Indulge in the bacon-covered treats at the food stands (the deep-fried bacon is delicious - trust us) or pick up some bacon gear from the Majestic Clubhouse Store. They even have scratch and sniff t-shirts! Find out more details on the Lehigh Valley IronPigs schedule, as well as ticket information, here.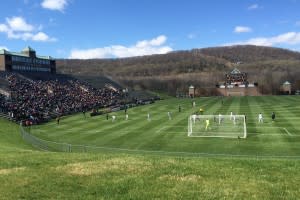 Maybe you're more of a football fan. No, we're not talking American football, but soccer! New to Lehigh Valley in 2016 is the Bethlehem Steel FC, the USL (United Soccer League) affiliate of the Philadelphia Union. The team already has a great local following, and the games serve as a great afternoon out for the whole family. Games are held at Lehigh University's Goodman Stadium on Sundays throughout the spring and summer months. Just like the IronPigs, you'll occasionally see some big-league players make an appearance at a game. Learn more about the Bethlehem Steel FC schedule, including ticket information, here.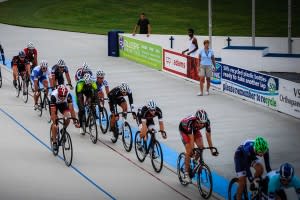 But perhaps one of the best kept secrets of Lehigh Valley is the Valley Preferred Cycling Center. Fondly known as The Velodrome, this center hosts bicycle racing throughout the summer months that is sure to provide high-speed fun for you and your family. The whole world of cycling knows about T-town, and it's been known to produce some pretty big names in the sport. The facility is run by Marty Nothstein, an Olympic Champion that was born and raised right here in Lehigh Valley. Catch the Fuji Bikes Pro-Am Racing on Tuesday nights in T-town, and then be sure to return on Friday nights for the World Series of Bicycling. The Velodrome also offers community programs that allow both children and adults to try their hand on the track. Learn more about the Velodrome here, and check out our visit to T-town in the episode of Live Like a Local below.
[youtube]https://www.youtube.com/watch?v=VOyTSrIkqEY[/youtube]